With Wimbledon in full swing and the finals being played this upcoming weekend, we wanted to take a quick look at the game Rolex plays when it comes to tennis. This leading Swiss watch brand has had a long (nearly four decades) role in Wimbledon history and is the  Official Timekeeper at The Championships, Wimbledon.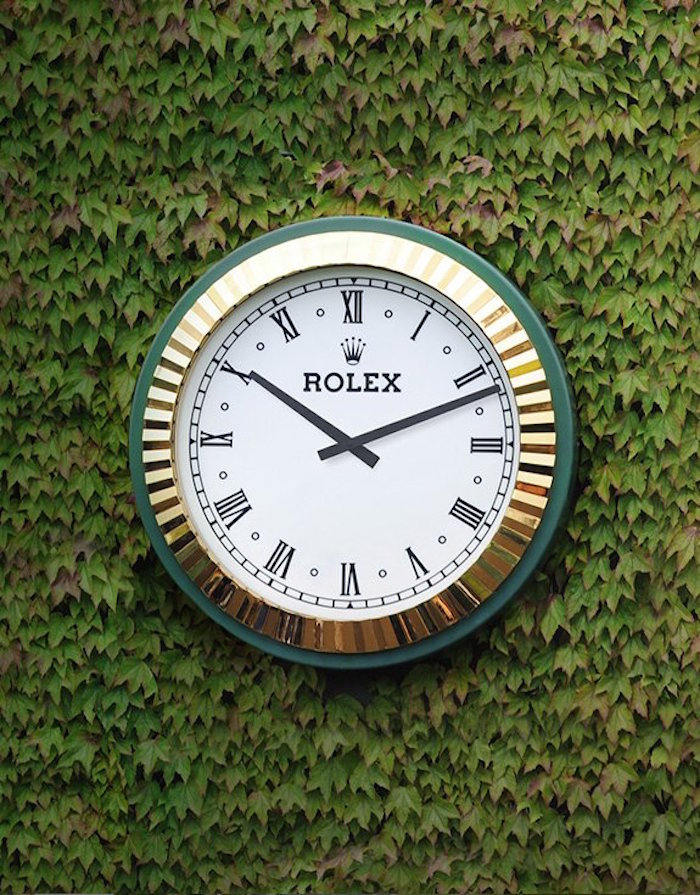 In fact, the  partnership between Rolex and tennis dates back to 1978, when Rolex became the "Official Timekeeper" of the Championships, Wimbledon.  Both driven by the quest for excellence, the relationship  has remained strong. So strong, in fact, that Rolex has even brought a host of tennis brand ambassadors on board.
Among the tennis stars on the Rolex roster:  seven-time champion Roger Federer (who has reached the Wimbledon quarter finals). Others include Li Na, Jo-Wilfried Tsonga, Caroline Wozniacki, Ana Ivanovic, Grigor Dimitrov, Justine Heinn, Milos Raonic, Bjorn Borg and Ana Ivanovic.  We will bring updates of The Championships, Wimbledon, next week.