Known as the gold jewelry capitol of the world, Italy is also the home country for hundreds of brands that work their wonders with diamonds, gemstones, cameos and timepieces. This past weekend at the VicenzaOro Fair in Vicenza, Italy, more than a thousand exhibitors unveiled their latest collections of jewelry and watches to visitors from around the world.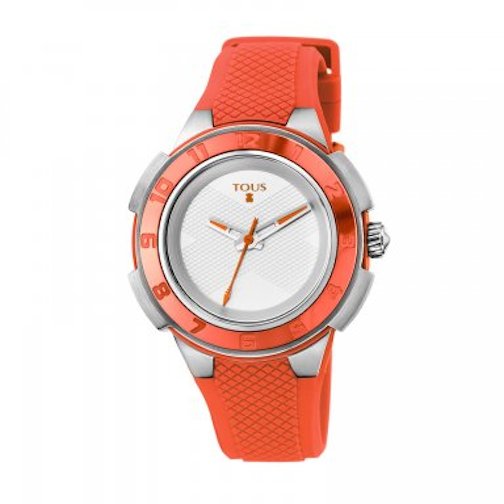 Key watch trends predominantly emerged in the more affordable price range, with brands such as Brosway and Tous unveiling colorful new renditions of chronographs and sporty chic watches for everyday wear. Watches with accents such as charms and spheres attached to them also made an appearance. While strap watches in all colors were prevalent, so, too, were cuff bracelets and mesh link bracelets. In the $5,000 to $10,000 price ranges, the Italian exhibitors predominantly went for diamond accented gold watches, with yellow gold versions taking center stage.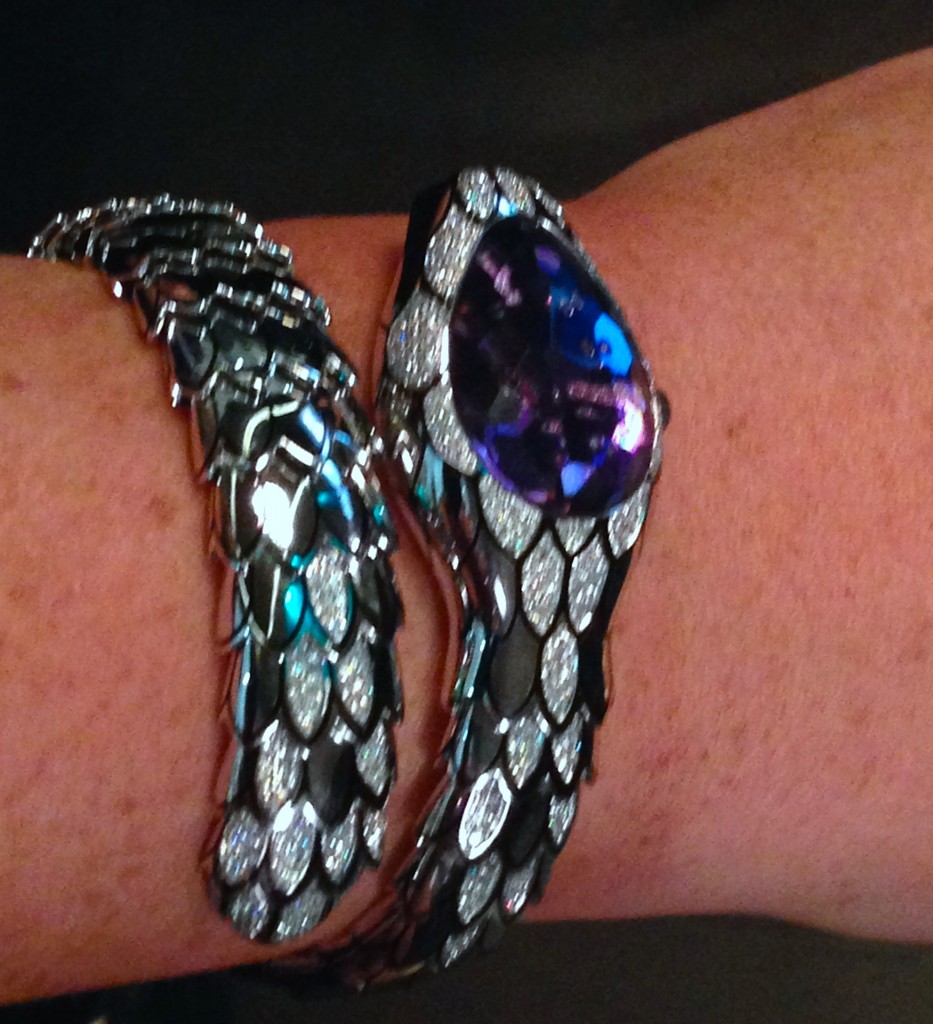 In the luxury segment of the market, where few Italian brands exhibit, the story was all about making an individual statement of elegance. Here, Roberto Coin –which won "Best Italian Jewelry Brand" d at the show's third annual Andrea Palladio International Jewellery Awards — stepped up the game. His newest watch is an all-diamond coil snake timepiece that wraps around the wrist with comfort and elegance. A huge amethyst serves as the snakehead and also as the watch crystal, with the dial beneath it.
"For me, the creation of this watch is not about the snake, as much as it is about nature," says Roberto Coin. "It is about showing the beauty of nature and how wonderful it can be." Coin is renowned for his work with nature themes including horses, dragons and the newest garden series of jewelry that includes rings with bamboo and plant shanks and large color center stones with side adornments of insects and other creatures one can find in the garden.