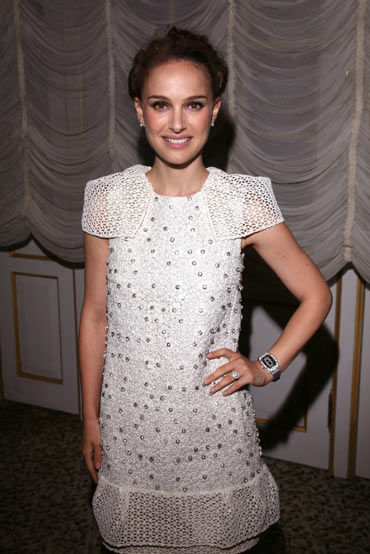 Last week, at an incredibly over-the-top setting at the rooftop dining room of New York's St. Regis Hotel, we had the opportunity to join watchmaking brilliant Richard Mille and his newest association: Academy Award winning actress Natalie Portman.
The dining room was lavishly set and Portman was a gracious guest, as Richard Mille announced her alliance with the brand, and his support of her quite meaningful charitable cause: Free the Children – the world's largest network of children helping children though education. Portman, whose career is full of passionate portrayals of women, supports a philanthropic cause that is near and dear to her – working to help children of the world.
"Children, especially young girls, do not always get the education that they should receive, and I think it is important to help this cause," said Portman in a moment of conversation with Atimelyperspective.
Mille and Portman announced that they would together collaborate on the creation of a special limited edition timepiece, the proceeds of which will support the international charity and educational partner, Free the Children. At the evening's events, Portman wore a conflict-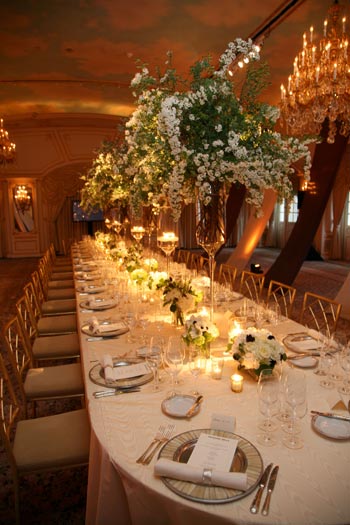 free diamond version of Richard Mille's original women's watch: the RM007 Automatic.
Free The Children has more than one million youth involved in its innovative education and development programs in 45 countries. It was founded in 1995 by international child rights activist Craig Kielburger, who was 12 years old at the time. The core values of the charity: All young people should be free to achieve their fullest potential as agents of change. Its domestic programs educate, engage and empower hundreds of thousands of youth around the world, and its efforts and international projects have brought more than 650 schools and school rooms to youth and provided clean water, health care and sanitation to one million people around the world.