Yesterday we brought you the story of what most likely is the world's best bespoke polo boot maker. Now, we bring you a new side of Casa Fagliano, as the family-run company that builds its reputation on centuries-old techniques craftsmanship joins forces with Jaeger-LeCoultre—one of the finest watch brands in the world.
For those who love vintage fine timepieces, and have a craving for all things luxury and custom designed,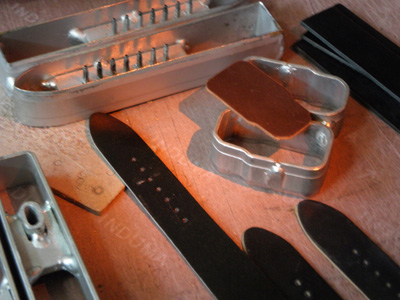 this one is a must. It was last year that Jaeger-LeCoultre unveiled the first bespoke watch strap made by Casa Fagliano exclusively for the brand in the USA. In the first Tribute to 1931 US Edition timepiece (with Reverso logo in the same typeface as the original 1931 Reverso font), the watch featured a handmade black strap. Not just any strap, either. In honor of the birthright of the Reverso — originally made for polo players – the strap was hand created by the Fagliano family using fine cordovan leather from Horwein. That strap was offered in a limited edition of just 100 pieces due to the demanding workmanship.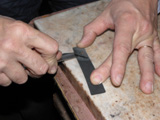 Now, the brand releases a second edition of the strap – in rich brown cordovan leather. Each strap is custom cut, tanned and sewn at Casa Fagliano in Argentina. Essentially, it takes almost a full day to make just one strap, which beautifully incorporates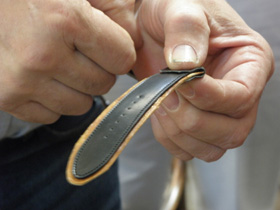 some stitching and overlay designs from the game of polo – a shared heritage for both Jaeger-LeCoultre and Fagliano.
Recently we visited Casa Fagliano to witness the making of this extremely special strap. It was an exquisite and unique experience – making me incredibly sad that I do not own my own Reverso to equip with this brown beauty. It is most likely the most superb to be found in the watch industry.