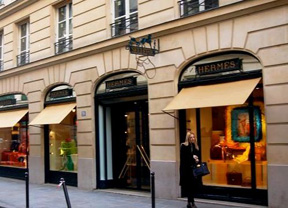 A couple of weeks ago, I went to Paris – for dinner. Now, I know this isn't' the life for everyone, but for me – with the incredibly busy schedule I lead in this world of timing – it is just fine. I left one night, arrived in Paris the next morning, took a stroll around, dressed for a wonderful dinner with the execs of Hermes, went out with colleagues afterwards, and got up the next morning and flew home. It was what I like to call a whirlwind trip – one of my favorite types. (Last year I went to Beijing for less than three days!)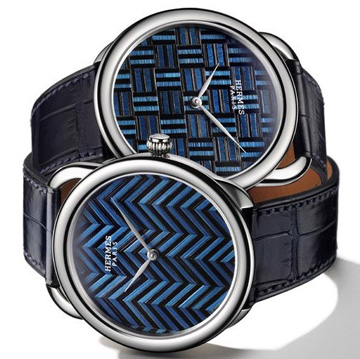 What made this trip so great was, of course, the time I spent with Hermes – a brand that is celebrating its 175th anniversary this year and its 100th anniversary in watchmaking. To celebrate the brand is planning grand watch introductions beginning in March, and I was in Paris at its flagship boutique for a sneak preview of its products and other developments.
"We are celebrating 100 years of watchmaking, so naturally we are taking a big step this year," says Luc Perramond, CEO of Hermes. Yes, the brand is.
I'm sworn by journalistic codes not to share anything before early March, but there is one watch I am allowed to talk about. That watch is the Hermes Arceau Marqueterie de Paille – the Arceau case with a marquetry dial made of straw. This ancient technique of straw splitting, varnishing and in-laid patterning is extremely rare. To produce these dials, rye straw is selected and colored. Then the straw is split open with a razor, flattened with a tool of bone and the wisps are cut, put into place and assembled on the dial – all a very time-consuming, tedious process. Hermes elected a pattern for its dials of blue and black in checked and chevron motif. Just two 41mm whit gold automatic mechanical Arceau watches are being made, one with the plaid motif, and one with the chevrons—sold individually or together as a set in an ebony presentation box. The watches reatil from $10,600 to $33,500. The workmanship in these pieces is exquisite and a true salute to the House of Hermes.