By Samantha Walsh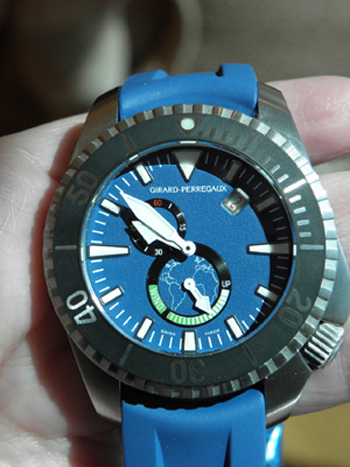 In NYC last week, Susan and David Rockefeller partnered with luxury Swiss watch brand Girard-Perregaux in a grand celebration for World Oceans Day. This event, attended by everyone from actors, to models, to watch-lovers, and environmental conservationists brought together seemingly dissimilar groups all with one common goal, to celebrate the world's valuable resources and increase awareness of the plight of the oceans.
In honor of this special event, Girard-Perregaux released the limited edition, Seahawk 1000 "Big Blue." This watch, created in an extremely limited edition of just 15 pieces, features a darkened steel case with a blue strap and an ocean blue dial depicting the world map. Michele Sofitsi, CEO of Girard-Perregaux presented both Susan and David Rockefeller with one of the limited edition timepieces.
The event, held at the Museum of Modern Art, included the New York City premier of Mission to Mermaids, Susan Rockefeller's most recent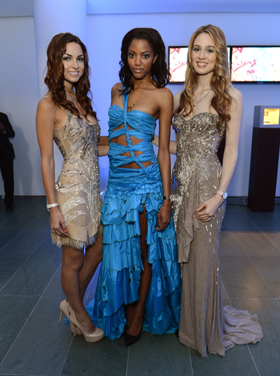 documentary. The 15-minute film focuses on the issue of overfishing, pollution, the importance of protecting the world's oceans, and the possible treacherous outcomes if we don't make efforts now to protect the seas.
Following the screening an elaborate cocktail party carried an underwater fantasy theme. Models dressed in stunning mermaid-esque blue- and sand-colored gowns distributed stainless steel straws engraved with "protect what is precious" – in hopes of reducing use of plastic. The white walls now rippled with the reflection of sea-blue lights, and projections of Ricardo Cisneros ocean-inspired work was displayed throughout.