Can today's younger generation figure out how to rock their grandfather's Patek? Patek Philippe holds a record for achieving 15 of the 16 highest prices ever paid for a timepiece at auction, but will tech-infatuated younger consumers who tell time with their smart phones be impressed?  It's a question Larry Pettinelli, president of Patek Philippe USA, has definitely considered.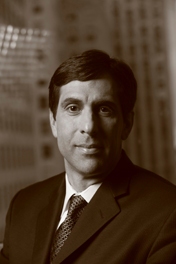 "How do you get a 20- or 25-year-old who flicks open their iPhone to check the time interested in a Patek watch?,"  asks Pettinelli rhetorically. His response? The brand's allure lies not only in its subdued styling, but also in its long history of haute horlogerie innovation, one that should impress any tech lover: The brand lays claim to creating the three most complicated watches in the world. Then there is the fact that these timepieces, designed to be passed down for generations, will—to put it bluntly—last longer than we will, since the Patek Philippe seal guarantees that all watches the company has delivered since its founding in 1839 will be serviced and restored for life.
"It's something we expect to last generation to generation," Pettinelli says. "If you wonder why your parents would pay $30,000 for a watch that lasts three, four, five generations, it's because they aren't part of a throwaway society. We try to continue that theme. When you get to a certain age, and you're in a boardroom and you look down at your wrist, you're looking at a piece of wearable art."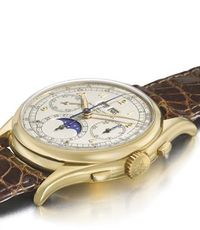 What's more, Patek Philippe watches only seem to improve with age. At a Christie's auction this past spring, a one-of-a-kind 1944 ref. 1527 chronograph garnered $5.7 million, breaking a record for any yellow gold watch sold at auction. The 1920's era Gondolo, Ref. 1322, received a warm reception when an updated version was released in platinum in 2007 and in 18-karat rose gold in 2009 (suggested retail value for the latter, Ref. 5098R, is $28,700.)
Ultimately, the value lies in rarity and high levels of workmanship. As a company that manufactures its watches from start to finish, just 42,000 pieces a year, Patek Philippe can't exactly crank these timepieces out.
As for Apple? At last count this spring, it had already sold 50 million iPhones. And, with the constant updates and new models coming around the corner constantly, the old versions are simply throw-aways. Take note, Gen Yers: You'd be better off investing in a Patek.
(Pettinelli spoke recently at a conference called "Vintage: Value, Values, and Enduring Design" hosted by Initiatives in Art and Culture in New York City.)