There are some of us die-hard watch fans who remember Jorg Hysek way back when he was designing his own writing instruments and timepieces some 10 years ago. He was on the cutting edge with carbon fiber and titanium back then.  Then, after a respite with that company, he resurfaced with hD3– with co-designers and creative concepts that brought together free thinking and advanced designs. Now, hD3 brings watchmaking to new levels with the all-new Slyde – a concept totally in keeping with today's virtual technology.  The watch has a touch-screen that slides up and down to reveal the movement functions, and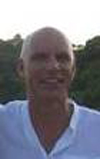 sideways like an ipad, to reveal photos the owner can upload into it.
"After the close of BNB movement manufacture, I thought and thought about what to do," says Jorg Hysek. "I decided it was time to follow the concept of the virtual world instead of the watch world, and I wanted to see where we could go with this. First I worked with the curved sapphire glass to be sure I could turn it into a touch screen because the watch had to be high end and look high end. It was not something I could bring to the watchmaking arena; I had to go outside of the watchmaking world, to the technology world, to create it."
"My idea is to make new movement designs every couple of months. The price for a new movement will be about 100 to 200 Swiss francs and this way the owner can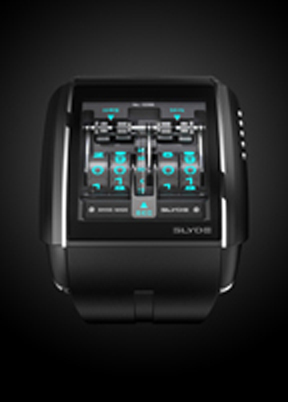 change the movements whenever he feels like it. Then, too, with the USB connector, he can load up the pictures and change whatever he or she wants. I will make SLYDE available in black or gray titanium or in pink gold – the purest form of Swiss watchmaking," says Hysek. "But titanium is my trademark look and so it must come in that alloy.The watch is totally water resistant to 50 meters too and is guaranteed. I am quite excited about it and I think we will make a stir in the industry."
Yes, at approximately $5,000 for each titanium-cased watch, hD3 is already turning heads and creating a commotion. SLYDE takes the underlying principle of the Smartphone to new 21st century possibilities – something Hysek has always been adept at doing: futuristic designs.