The panther is a true symbol of the House of Cartier. The signature animal has become an icon – forever entwined with the brand's legacy. The feline concept was first used by Cartier on a wristwatch in 1914, when black gemstones and white diamonds formed a pattern that emulated the panther's coat. When Jeanne Touissant joined Cartier, bringing her inimitable style of elegance, she embraced the panther motif fully– introducing cartier Panthere cigarette cases, necklaces, brooches and more.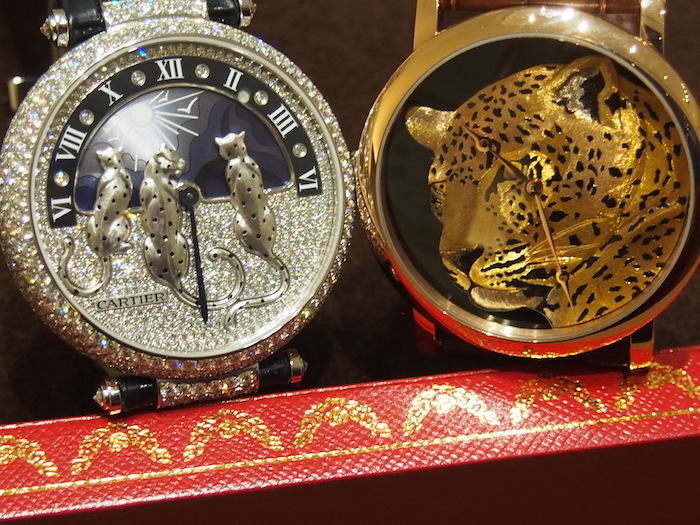 Today, the Panther is a timeless icon — predatory, elegant, sensual — restrained yet always ready pounce.  Cartier has been able to capture the essence of the wild animal magnificently in timepieces for men and women. This year, the brand unveiled more than half a dozen Panthere watches that are mesmerizing masterpieces.  
Here, we bring you a slide show of 10 of the finest works of art.