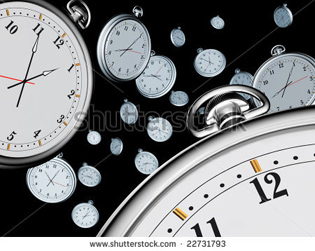 Throughout the end of last year and the beginning of this year, we asked you – our watch collector readers – to participate in the 2013 Watch Collector Report.  Thank you for doing so. Now, LGI Network — the leading provider of retail measurement services to the Jewelry and Watch Industry – has brought us some results to its survey in an LGI Network Publication. This first edition of the Watch Collector Report from LGI Network is the result of a confidential survey of luxury watch collectors. The survey was conducted to learn more about the preferences and habits of collectors.
This report provides quantitative and qualitative feedback from more than 500 individuals that coll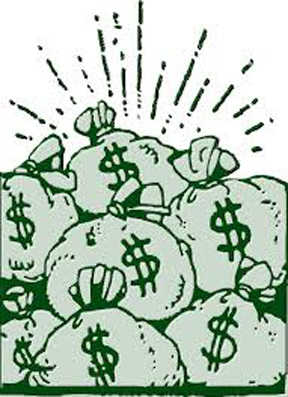 ectively own in excess of 2,750 watches with retail values exceeding $65 million. Over the coming weeks we will bring you different insights into the buying power of these elite collectors, starting today. Just a few statistics regarding the respondents: Of the 500 people surveyed, 61 percent were US residents, 36 percent were from Europe and 23 percent were from Asia.  LGI Network divided respondents into four groups: Active collectors who focus on watches over $15,000; Active collectors focusing on watches retailing for between $5,000 and $15,000; Emerging Collectors who have limited collections; Connoisseurs who active influencers. For the collectors purchasing timepieces over $15,000 retail, there were two price categories:  $15,000 – $40,000 and over $40,000.
It comes as no surprise that 52 percent of the collectors who purchase in the over $15,000 range earn more than $300,000 annually.  Most tend to be from the finance, law and healthcare fields.  (We wonder –Do the doctors buy pulsimeter watches?) In the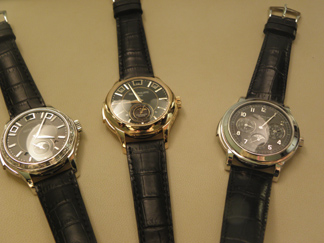 collector's arena, most own between $175,000 to $200,000 watches consisting of between 5 and 19 watches, with the average collection consisting of 8.5 watches, usually with a mix of brands represented. Additionally, most do not buy on whim. In fact, in 72 percent of buying instances, the collector had a clear view of the specific model he wanted to purchase.
Oh and one last comment, for now. The majority (approximately 60 %) of respondents learned about the timepiece they ultimately purchased by reading about it or hearing about it on relied upon sources such as watch enthusiast web sites, forums, and discussions. So, keep on reading Atimelyperspective.com