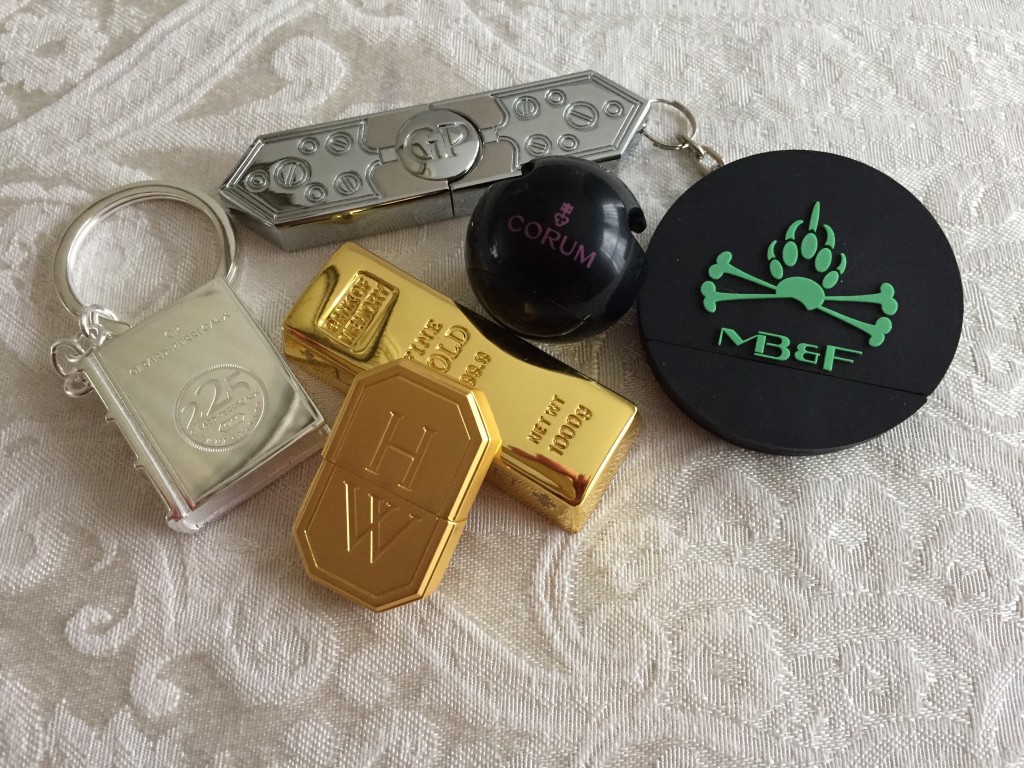 We are back from BaselWorld 2016, and while that means there are a lot of in-depth articles coming your way, it also means we are on to the second important edition of Storage Wars 2016. This is a long-standing tradition here at ATimelyPerspective, where we present the coolest and most interesting storage containers distributed at the fair. By storage, we mean, of course, press release and image data stored on USB keys. It is all about fun — and about how to disseminate a wealth of information. At this year's BaselWorld show, a few brands went to the trouble of making creative USBs. This year's winners – those who gave out fun, interesting or different thumb drives — at BaselWorld 2016, are:
MB&F (a consistent winner), with its cool "glowing" USB that reflects (no pun intended) the brand's newest partnership with Black Badger for its HMX and Starfleet Machines (more about that soon).
Harry Winston, with its brushed gold block shaped to resemble the brand's newest watch line for women, unveiled at the show (more coming about that soon).
Louis Moinet, which presented its USB in the form o f a brick of gold in honor of the brand's use of noble metals and intriguing materials (when do we get a piece of meteorite?).
Girard Perregaux wowed us with two distinctive USB keys: a book celebrating the 225th anniversary; the other in the shape of the iconic, properly finished, bridge of the famed Three Gold Bridges Tourbillon.
Corum – whose gumball shaped USB recalls the rounded Bubble watch and further expresses the brand's commitment to being different.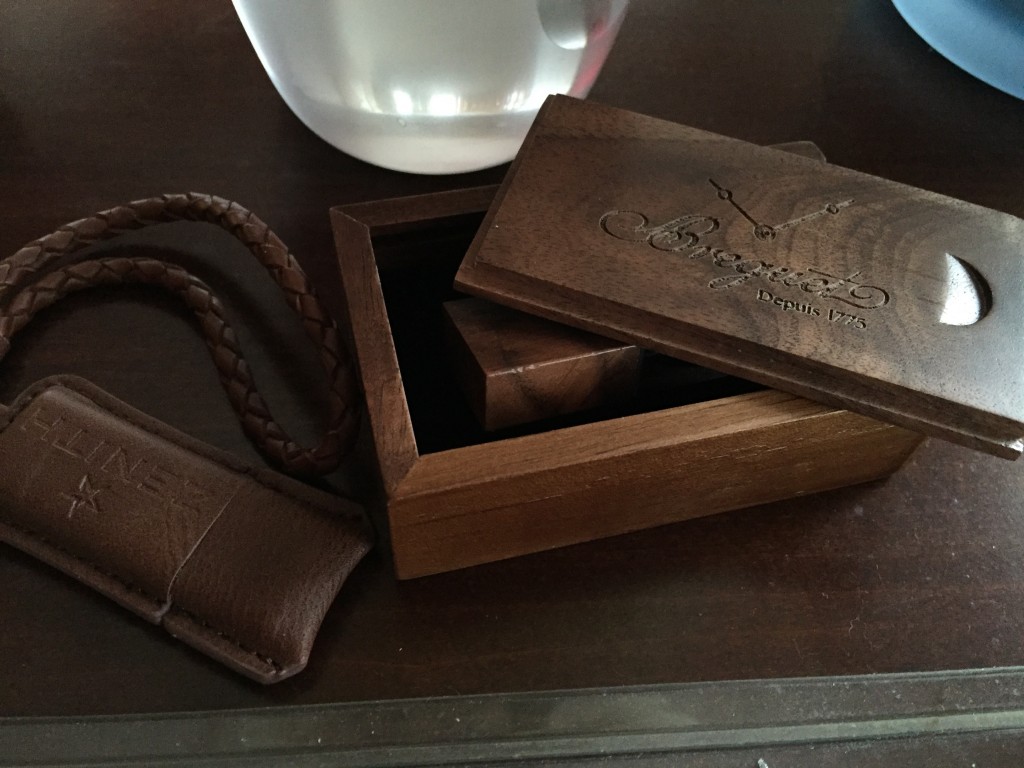 A few runners up:
Breguet, which presented its USB in an elegant, reusable wooden box.
Zenith, whose leather-clad USB doubles as a key chain.
Bremont, whose airplane USB reflects the brand's aviation roots.