By Ryan Walsh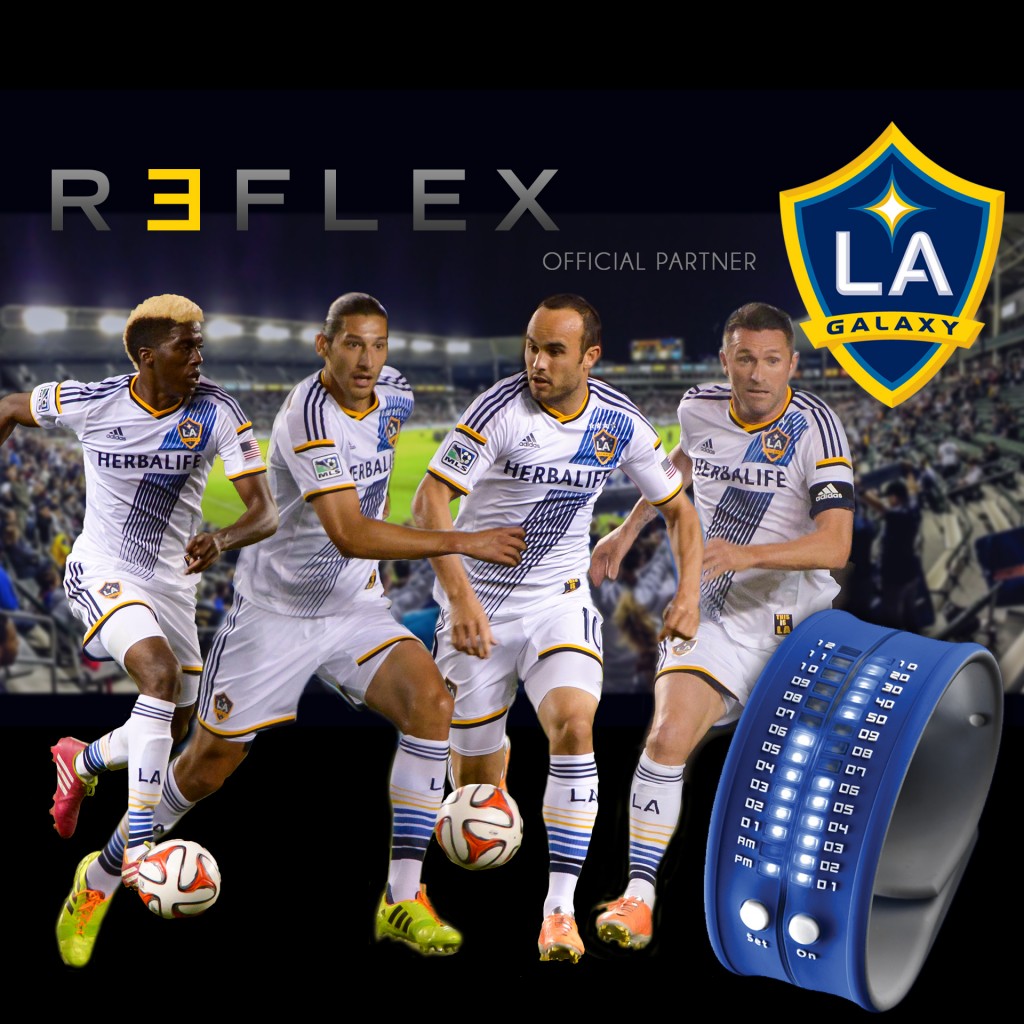 For the first time in Ritmo Mundo's history, the brand is partnering with a sports team. Likewise, the Los Angeles Galaxy soccer team will have its first watch sponsor. This partnership will begin with the 2014- 2015 MLS season. This year, Ritmo Mundo's garnered international attention thanks to its stepped-up involvement with soccer before, during and after the 2014 World Cup. That relationship with soccer spawned an intriguing direction for the brand.
Ritmo Mundo will utilize the partnership with LA Galaxy to market it luxury Ritmo Mundo collections, as well as its REFLEX brand of wearable LED slap watches. To publicize the relationship and show off the Ritmo Mundo watches, Galaxy will have a custom watch display featuring both Ritmo Mundo and Reflex watches in the VIP Champions Lounge (inside the tunnel to the locker rooms), which will be seen by Premium Ticket holders.

"The LA Galaxy organization is consistently looking to better themselves with regards to sportsmanship, fan offering, and remaining ahead of the curve in technology and fan outreach, so this synergy is ideal as we look to broaden our scope and reach soccer fans everywhere they may be – on their mobile devices, their computers, in the stadium or at home," says Ali Soltani, President of Ritmo Mundo.