If you are a true biker – you are familiar with Parlee™ Cycles. This company custom builds ultra lightweight bicycles that are among the most rugged on the market. The goal of the founders of Parlee Cycles was to create the world's best performance racing bikes. It has achieved this via a combination of a tubular framework, special molding techniques and performance materials – yielding a durable product and remarkable ride.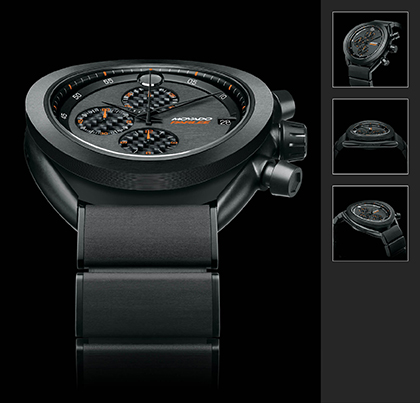 Now, Movado has partnered with Parlee Cycles to create the high-tech Movado Parlee Chronograph — inspired by the world-class racing bikes. In fact, it is made of the same ultra-lightweight unidirectional carbon fiber used in the Parlee racing bicycle frame construction. The ergonomic design of the watch reflects the aerodynamics of the bikes. The ultra-strong sports performance automatic chronograph watches are available with dial accents in green, orange, blue or white against the bold black case, dial and bracelet. Additionally, to underscore this adventure, Movado supports the World Bicycle Relief. Just 250 pieces will be made, and each will retail for $7,500.
But hold on, you want to watch the video below. Don't worry- it may not be as fast as the bikes, but it's a timely watch.