In addition to building some of the most complex and alluring luxury watches on the market,  Swiss watch brand, Jaeger LeCoultre, is also a master at restoration work on historical timepieces. Now, the brand brings that love of restoration to the forefront in an all-new method: helping to restore a portion of Venice. The brand has long ties with this great city, especially given its role as partner to Mostra, the Venice International Film Festival. In fact, the brand has also been a supporter of the restoration of the Scuola Grande di San Rocco in Venice since 2013 because of its involvement with arts and culture. This year at Mostra, Jaeger-LeCoultre will have an exhibit underscoring its restoration efforts and giving guests the opportunity to increase the support the brand donates — simply by drawing a heart.
When visiting the exhibit, guests can sign a digital guestbook where they can draw a heart. For each heart entered, the Maison will make a donation towards the restoration. To kick off the initiative, Jaeger-LeCoultre's brand ambassador Carmen Chaplin drew a heart, which was engraved on the back of a Reverso watch that will be on display. The opulent Scuola Grande di San Rocco, built in 1478 in the San Polo district of Venice, is renowned for its collection of paintings by 16th-century artist Tintoretto. Part of the restoration efforts include improving the lighting via new LED systems that protect the paintings, and cleaning and restoring the marble imperial staircase.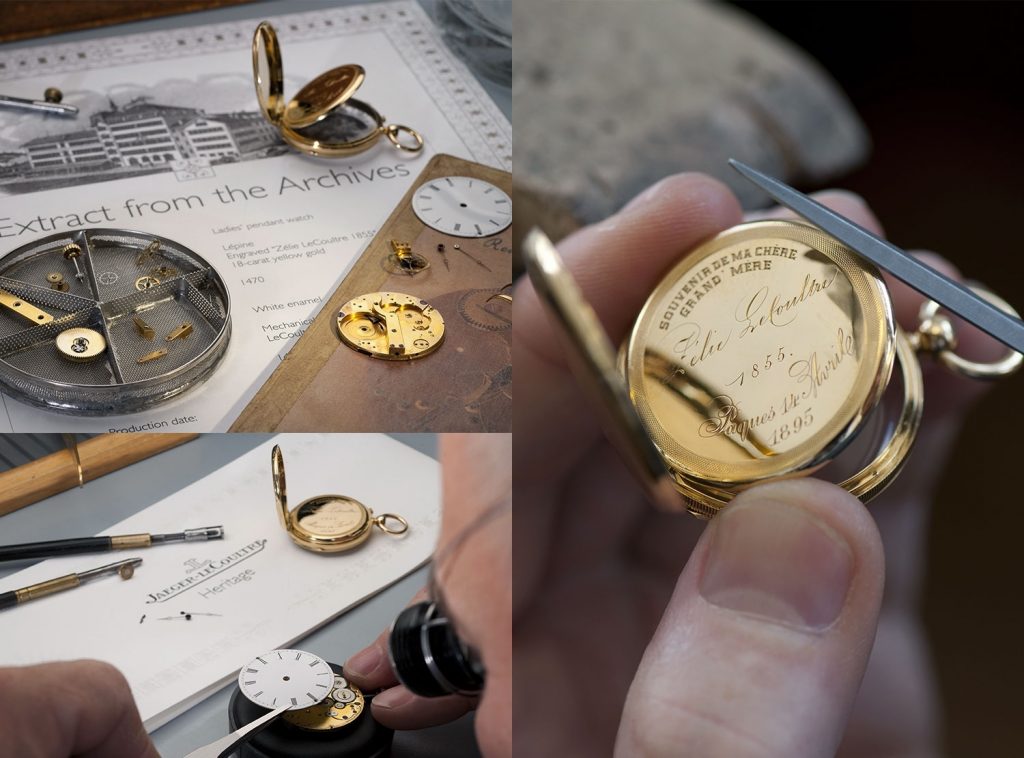 Jaeger-LeCoultre recently completed restoration of a pocket watch with winding crown  made by the brand's founder for his wife.
The art of restoration work is something Jaeger-LeCoultre takes seriously.  Each day in its ateliers, their artisans work to restore timepieces — working not just  on  the movements, but also on the Métiers Rares® arts of gemsetting, enamelling and engraving. During the film festival, the brand  will exhibit pictures of a recent restoration of the pendant watch designed by the manufacture's founder, Antoine LeCoultre, for his wife Zélie LeCoultre. It also happens to be the first model to feature an innovation that we now take for granted, the crown winding system, for setting time and winding the piece. Prior to the winding crown, a key was required for the function.