When we first created ATimelyPerspective just about three years ago, we knew we wanted to put our 30-plus years of experience in the watch industry to good use (For more about this see our "About" column here.). We wanted to keep the site focused on original content that offers watch education, reviews, and insightful moments in time with celebrities, sports stars and industry executives, and more. We have done exactly that, offering you- our watch collectors and lovers – strong journalistic content day after day that brings you behind the scenes and keeps you constantly up to date.
As a  family owned and operated site, we do something different here: we involve the family.   Both of my young adult children grew up in this industry. In fact, one of my daughter's first words was "clock" – as I used to walk her around the house as a baby and point out the myriad of 25 or so clocks I had in my house. Like kids growing up in family-owned watch companies, my kids grew up not only knowing about watches, but also accompanying me on trips and events in the watch world. My son even built a not-too-complex watch, and my daughter tried her hand at engraving with a top watch brand.  Today, you see their bylines on my site: Samantha and Ryan Walsh.  Some say "oh, it's just her kids contributing," others say – "Wow, even her kids are passionate about time and watches." It is definitely the latter and we are grateful for their continued contributions.
However, just like any independent, family-owned company, we look to bring outside thinking and perspectives on board, and have also had a variety of contributors speckle our way.  Now, though, we bring you—our loyal watch collectors and aficionado readers – into the fold. Rather than have one single perspective from an in-house resident watch lover, we opt for breadth.  Beginning this month – in fact starting in just about a week – we begin our monthly Collector's Corner, wherein readers share their thoughts on a variety of watches, watch collecting or other issues in the watch world that may rock their minds.  The first such contributions actually were started in January of this year without much fanfare, as watch lover Alex Lam  talked about his love affair with watches here, and later reviewed a Ball watch here.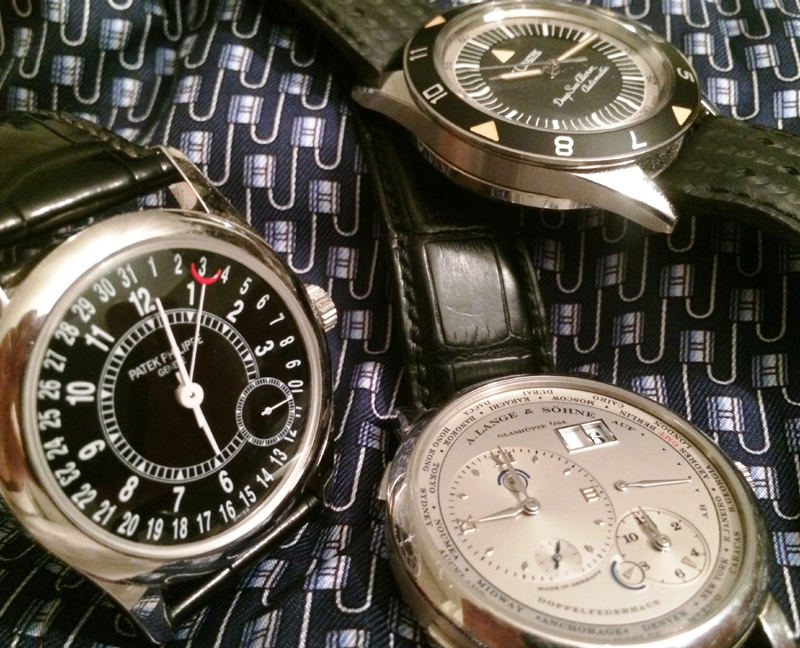 We are excited about continuing in our family-run spirit and about bringing collector readers on board monthly to voice their opinions and offer their Timely Perspectives.  We hope you are, too; stay tuned.