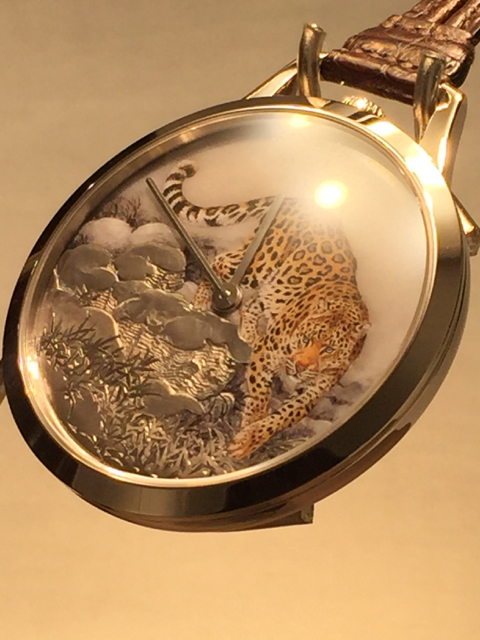 Every year, Hermès  unveils a few unique timepieces that demonstrate the brand's commitment to top craftsmanship, watchmaking arts and technical prowess and style, of course.  This year was no exception. Inspired by wildlife drawings from the French artist, Robert Dallet, the brand unveiled several nature-inspired watches with exquisite hand-painted and engraved dials. Dallet is best known for his artistic drawings of the big cats in nature.
In addition to the cats, Hermes also put some emphasis on the equestrian spirit — interpreting horses at their finest in enamel and engraved watches that will steal your heart. Many of these pieces are inspired by the brand's famed silk scarves that often display colorful foliage with the prancing horse wandering through. Among the new timepieces this year inspired by that theme is a series of three watches that comprise the Arceau Pocket Promenade de Platon.
Each of these alluring nature-inspired pieces are one of a kind watches — and  the nature lover, animal lover, art lover, and watch lover will be hard-pressed  not to delight in the beauty of these unique timepieces.