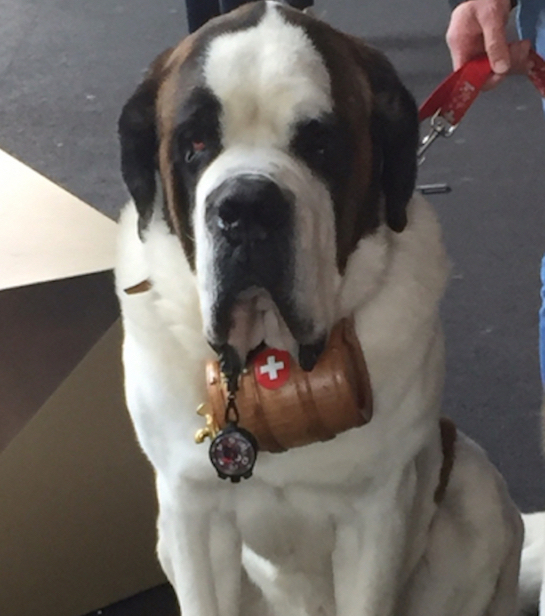 Just about a week ago, Bloomberg published a very good article about the decline of Swiss watch exports and the factors influencing this fall. The article came on the heels of the release of industry export numbers by the Federation of the Swiss Watch Industry. Certain other online publications and blogs referenced the story in their own write-ups about the doom and gloom – the perfect storm — of the watch industry.
Yes, it may be the year of a perfect storm — with this $20+ billon dollar Swiss watch industry experiencing double-digit drops in exports. Yes it may be a year of global economic downturn, of loss of business in key Asian markets, of slowed tourism, of disinterested millennials, and even of increased attention to smart watches by consumers.
But let's face it – this is not going to crush the watch world. After all, the Swiss watch industry was built during hard times. When Calvin banned the wearing of jewelry, jewelers experiencing lack of business started decorating watchcases and table clock cabinets – because people were still allowed to wear watches. Additionally, the entire industry has bounced back time and again from tough times.
Having been a watch editor for 30+ years, I have weathered bad storms before in this industry. I actually entered the market in the early 1980's when mechanical watches were taking a beating in the wake of the invention of quartz watches. Top firms such as ASUAG and SSIH were drowning, and business brainiac Nicolas G. Hayek was asked to step in and help save the Swiss watch manufacturing industry. He merged and restructured ASUAG/SSIH with speed and brilliance. He invented the Swatch watch as a quartz alternative to the Japanese watches, and eventually created SMH—long before the "Swatch" group existed.
The point is, the Swiss watch industry felt near to annihilation – and found its way out. Over the ensuing decades, big conglomerates bought many a fine watch brand and Groups such as Richemont, LVMH and Swatch grew and grew. Many young brands also flourished. Then there was the recession in 2008, 2009 – where the industry again suffered … and again recovered.
Yes, it is true that I have watched brands come and go, but I've also seen them come and stay. Don't believe for one minute that the perfect storm is going to sink the Swiss watch ship.
Don't think the entire world will want a Smart watch instead of a traditional watch, and – even if everyone in the entire world did want a smart watch instead of a traditional watch (which will just never happen), they won't want that for long. Sooner or later someone will pop up his or her head, wave an arm and say: 'Look at me, I'm different, I'm wearing a real watch.'
Of course, as i said, this "all-smart-watch-or-nothing" concept just won't happen. Take  a look around at all of the watch collector groups springing up around the world, Take a look at all of the new brands that are still popping out of nowhere. Just look at how many "who-the-heck-are-they?" brands that are vying for people's dollars via crowd funding.
Brands are re-thinking how to reach customers of today; they are re-thinking a merge of smart- and traditional- technology. They are re-thinking prices and styles. They are re-thinking strategies and partnerships.
In fact, in a recent interview, Juan-Carlos Torres, CEO of Vacheron Constantin, summed it up perfectly: "Of course we must have a loyalty to our brand and its roots, but in the end, we cannot say 'We can't do that because we are a luxury company and it is not our tradition.' We can never do that. We have to adjust." 
The point is, all the brands are re-thinking.  I admit, maybe only the strong will survive, but the Swiss watch industry (and the watch industry at large) is still alive and kicking, and may even come out of this storm stronger in the end … just as it has done time and again.