By Isaac Wingold
In today's world, most consumers of luxury goods are aware of the measures one must take when acquiring a precious stone. Due to the popularity of the "Blood Diamond" movement, we've learned to avoid purchasing a stone that may fuel conflicts, but what most don't realize is that the issue goes beyond just stones. Unfairly mined precious metals are also a prime example of the dark avarice of some individuals – yet another unpleasant reality the world faces.
For this reason, watchmaking and jewelry industry giant Chopard has chosen to collaborate with the Alliance for Responsible Mining (ARM), to work towards giving Latin American mining communities Fairmined certification. Through their support of sustainable precious metals, and the use of fully fairmined gold in the new, aptly named L.U.C Tourbillion Qualite Fleurieur Fairmined, Chopard is the first watch brands to take this bold step.
Since 2010, Chopard has been a member of the Responsible Jewelry Council, an organization that sets standards for the responsible acquisition of precious metals and stones by large and small businesses alike. Over the past four years, the brand has been trying to extend its commitment to using fairly mined precious metals, particularly in certain jewelry collections. With ARM, Chopard will promote good practices in the hopes that all mines can achieve Fairmined certification.
As such, Chopard has unveiled its first Fair Mined watch – with case created using Fair Mined gold: the Chopard L.U.C Tourbillon QF. With an impressive level of finishing and quality that is synonymous with Chopard, the new 18-karat fairmined rose gold timepiece is powered by a hand-wound mechanical movement complete with tourbillon, joined by a small seconds hand, which will keep on ticking for an incredible nine full days. In fact the 216 hours of power reserve comes from the L.U.C Quattro Technology, with two sets of two stacked barrels. The watch's gold originates from community-based artisanal and small-scale mining organizations developed under the Alliance for Responsible Mining, setting the benchmark for the sustainable sourcing of precious metals.
Additionally, the 43mm watch bears three certifications: one from the COSC for certified chronometer standing, the second is the famed Poincon de Genève for following the Geneva Hallmark quality distinctions, and lastly the Qualite Fleurier (Fleurier Quality Foundation) signifying that the watch is manufactured 100 percent in Switzerland and according to very specific requirements and standards. The watch is created in a limited edition of just 25 pieces.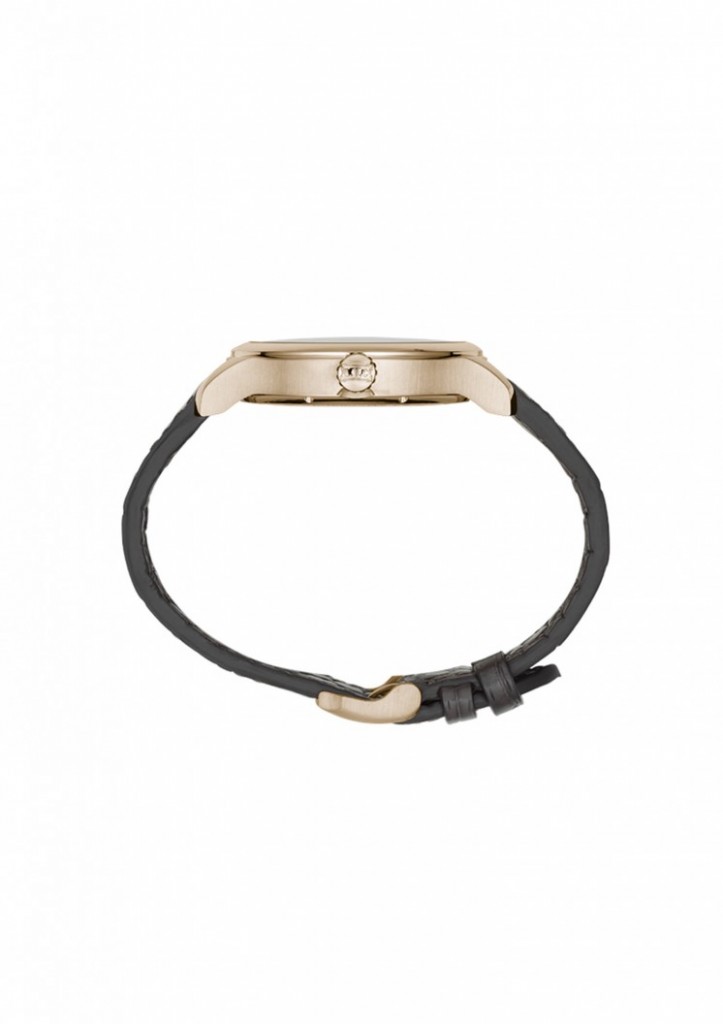 Along with this ultra haute-horology tourbillon piece, Chopard will be releasing a full line of Qualite Fleurier certified watches that will make use of fairmined precious metals exclusively, further exemplifying the brand's commitment to this cause and giving consumers pride in knowing that the watch they wear on their wrist was manufactured using responsibly claimed materials.