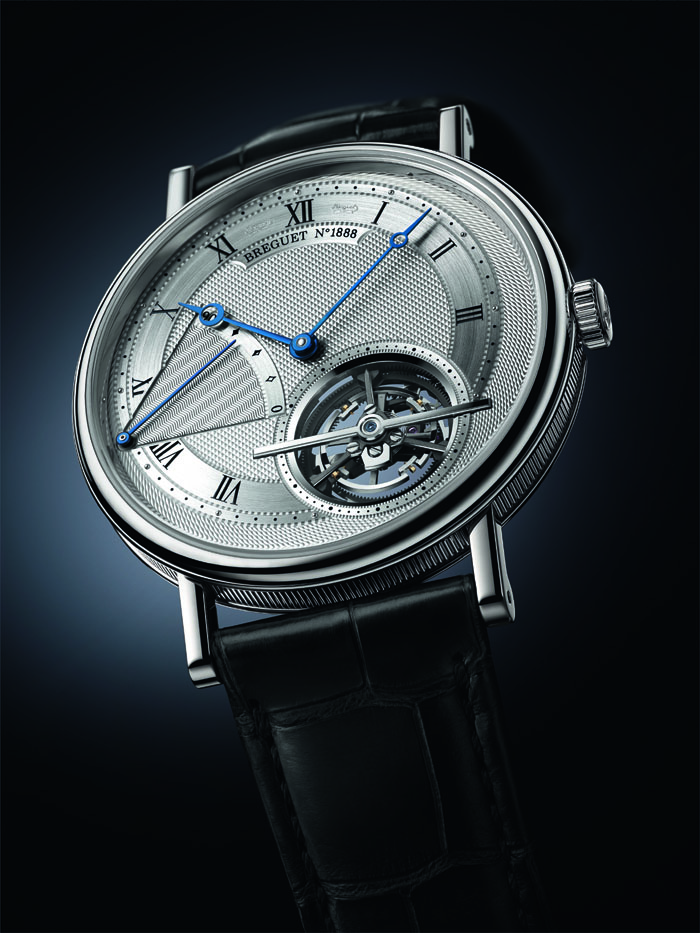 By Gordon Henderson
Breguet is a juggernaut when it comes to innovations in the advancement of horology. Founded by Abraham-Louis Breguet in 1775, it is one of the oldest watch making brands in the world. ATimelyPerspective had the great pleasure of touring the brand's Manufacture and its renowned tourbillon room. You can read about that here.  In fact, Breguet is touted as the author of a number of inventions beyond the tourbillon, including  the first wrist watch in 1810, and the world's thinnest automatic tourbillon, now available in platinum.
The Classique Tourbillon Extra-Plat Automatique 5377 comes in at 3mm thin for the movement and is housed in a 7mm high case, which at the time of this writing, is the world's thinnest automatic tourbillon.  To keep the thickness down, Breguet has created and patented a high energy rotor that winds in both directions of its spin.  The watch beats at 4Hz which is on the high end for a tourbillon (they tend to come in around 3Hz). Typically higher frequency pieces suffer from shorter power reserves, but not so with the Extra-Plat as the power reserve clocks in at 90 hours. Rounding out the technical enhancements, the movement for the 5377 is fitted with a non-magnetic silicon balance spring and the escapement is made of silicon and non-magnetic steel.
The face of the watch features a number of well executed finishing touches.  There are four separate geometric patterns inscribed into the dial by hand, barleycorn, cross hatching, clou de Paris hobnail, and strait chevrons.  The process, known as engine turning, pays homage to the brands rich history of craftsmanship. The blue steel hour, minute and power reserve indicator hands along with the silver chapter ring help to anchor the aesthetics of the watch.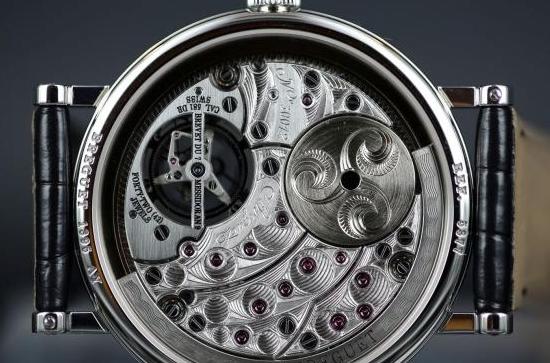 The finishing touches extend to the tourbillon itself which helps the 5377 standout against the backdrop of haute horology pieces.  For starters, the tourbillon on the face of the dial is off center which helps to draw the eye to the dance of the tourbillon escapement.  What's more, the blue sapphire placed at the center of the tourbillon bridge further adds to the beauty of the dial. In the 5377 Breguet has created a watch that offers artistic notes to its rich history while also offering modern elements and the advancements in technology horophiles crave.  The piece will retail for 160,000 CHF.