Internationally renowned for its legendary status as a creator of some of the most complex timepieces in the world, Audemars Piguet owns its own factories in Le Brassus, Switzerland, and  is the predominant owner of the famous Audemars Piguet Renaud & Papi factory. As such, the brand is always moving forward with new technologies and advancements in watchmaking.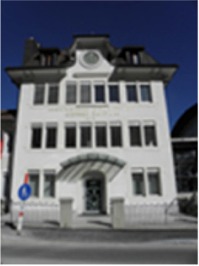 The brand remains exclusive by creating no more than 26,000 watches per year for worldwide distribution.
Recently I was treated, along with a few other select journalists, to a behind-the-scenes tour of the brand's coveted museum, its highly-esteemed restoration department and its state-of-the-art haute horlogerie factory. Simply put, Audemars Piguet is an alluring dichotomy — a blending of a centuries-old tradition and a forging ahead with new and visionary technologies.
Restoration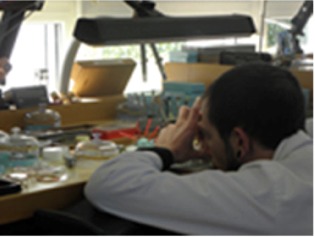 In its restoration department, Audemars Piguet only services watches that originated in the Vallee de Joux – an incredible treat for anyone to see who is visiting the factory. Often the watch may not have been originally made by Audemars Piguet and sometimes, even, the owner may not know the background of the piece. But Audemars Piguet's skilled watchmakers create complete background booklets together for the owners, detailing the movement parts, the reconstruction and restoration work, and even giving instruction manuals as they refurbish these grand antiques to working condition.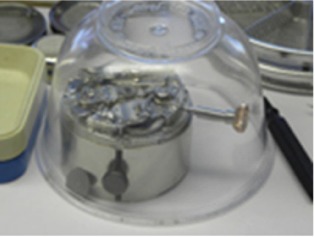 In this small restoration area,  six master watchmakers work side by side – each of whom recognizes the  old names and parts that are from bygone eras and each of whom toils tirelessly to keep the grand Vallee' de Joux name in glory. Some restorations take between 110 and 300 hours to complete – and – GET READY FOR THIS — restoration costs approximately 140 Swiss francs per hour.
In this restoration area, the brand houses antique tools and pieces, stored  in cardboard box after box after box – all in smaller wooden boxes within those to keep the moisture out and protect the already-old parts from rusting. This in itself is a veritable treasure trove. A walk through the restoration area alone is like a walk through Audemars Piguet's early days.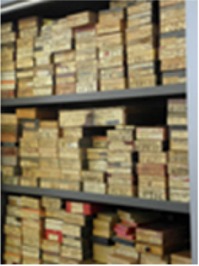 About Audemars Piguet:
It was in 1875 in the hills of the now-famed Valle'e de Joux that Jules Audemars, a third-generation watchmaker, set up his workshop in his parents' farmhouse. His exacting standards of excellence and his high-quality craftsmanship of complex timepieces made Audemars a much-sought-after watchmaker. In pursuit of his dream to create his own complete brand, Audemars joined forces with Edward-Auguste Piguet, also a third-generation watchmaker, and together they conceived of and created some of the most famed watches in the world. Their creed of excellence and performance has remained steadfast by Audemars Piguet generation after generation ever since. www.audemarspiguet.com.