It was just a couple of months ago at the Concourse de' Elegance in Pebble Beach, CA, that Spyker Timepieces made their official US debut – zooming onto the scene next to the Dutch-made Spyker cars that were reintroduced to the world just 10 years ago after a 75-year blip. While it was visionary Victor Muller who brought back the high-performance sports car and introduced what amounts to about 250 custom-made cars retailing for $219,000 and up, it was watch veteran Thierry Chaunu who was determined he had what it takes to build the engine for the wrist version.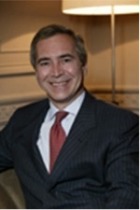 "I knew Victor Muller for about five years before I approached him regarding this project," says Chaunu. "He immediately jumped at it and started sketching his ideas for a watch. He was really enthusiastic and I was certain we could work together."
Chaunu admits that before he could even approach Muller, CEO of Spyker and chairman of the recently acquired SAAB brand, he had to quit his job so that he could give this his all. "I knew that I was done building brands to success for other companies. It was time to build something and see it through for myself." Chaunu had already been instrumental in his career at brands such as Cartier and Chopard.
"As soon as we met for the first time in early January of 2010 and I had his sketch in my hands; I went immediately to work with professionals I knew and trusted. I returned to Amsterdam within a couple of weeks and showed him my CAD design. He loved what he saw and we closed the deal immediately. He granted me the worldwide license for the Spyker name for timepieces and accessories."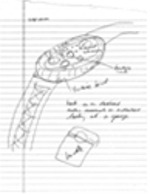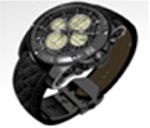 "I only want to work with the best," says Chaunu. "So for me that's Geneva-based watch factory, THI-Gecoh – and I can't believe how quickly it has all come together. Within three months we had a line done – and done right – with every attention paid to details of the chronograph wristwatches. The concept is to have a Spyker watch that — like the futuristic sports car– offers performance, top craftsmanship and exclusivity."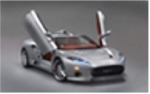 The Watches:
The first generation 44mm chronograph timepieces emulate the hand-crafted, aviation-inspired Spyker C8 Aileron.
The 1914 Spyker creed "Nulla tenaci invia est via" ("for the tenacious no road is impassable") and aircraft propeller and wire wheel logo can be found on the bezel of the Spyker wristwatches.
 The dial design reflects the car's turbine coil and dashboard instrument gauges.
The watches house the Valjoux 7750 chronograph caliber (though second generation watches may house a different movement).
The rotor, visible through a sapphire caseback, is designed in the likeness of the wheel spokes.
The leather straps are made by the Dutch firm that makes the Spyker car interiors, Hulshof Royal Dutch Tanneries. Spyker car owners can customize their strap color to match their car leather. The general public can only purchase straps in black, white or in Spyker signature orange.
Only 1,000 pieces will be made in steel, 1,000 in black titanium, 250 in 18-karat rose gold and 250 in 18-karat white gold.  The watches retail from about $11,000 to $30,000. The second generation is due to make its debut any day.