We are in the age of buying and selling. Sometimes, it doesn't make sense to hang on to old watches that we don't wear any longer, other times selling is a way to open the door to buy something new. Sometimes, like in these difficult economic conditions, it's a way to earn some extra cash. Whether you're looking to trade in, trade up or just earn some money – there are a few things you should know before selling your watch. Here we take a look at 5 key things you need to know.
1. Have all the information on the watch.  If you have decided to sell a watch, it is important to get all of your ducks in a row, so to speak.  Get the details on paper, and include only the facts. No one wants to hear how much you loved the watch; buyers want information.  Include the model number if you have it. Outline – preferably in bullet points – the facts about the watch. What material is it made of, what functions does it offer, is it water resistant and to how many meters? The more information you can provide, the quicker and easier your sale will go.  It helps if you can find your original receipts or even the original  boxes…. Those items help with the pricing.
2.Take care when photographing.Photography is key.This might seem like a no-brainer, but as the old saying goes: a picture says a thousand words. Make sure the lighting is right so you don't get a glare. Laying the watch flat out is the prime way to shoot it so that you can get a great close-up, face-forward shot.  Make sure the pictures showing the dial and case material are accurate in color. Gold can look like steel if there is too much light, and dial colors can be dulled out if there is too little light.
3.Know how to set pricing. One of the most difficult struggles when opting to sell a watch is knowing how much to sell it for. Go online and scour sites that sell the brand and the model you are selling. Be armed with a fair price that reflects not only the model, but also – and more importantly – what sort of condition the watch is in. The fewer scratches, the better the price. But always be honest about the condition of the watch.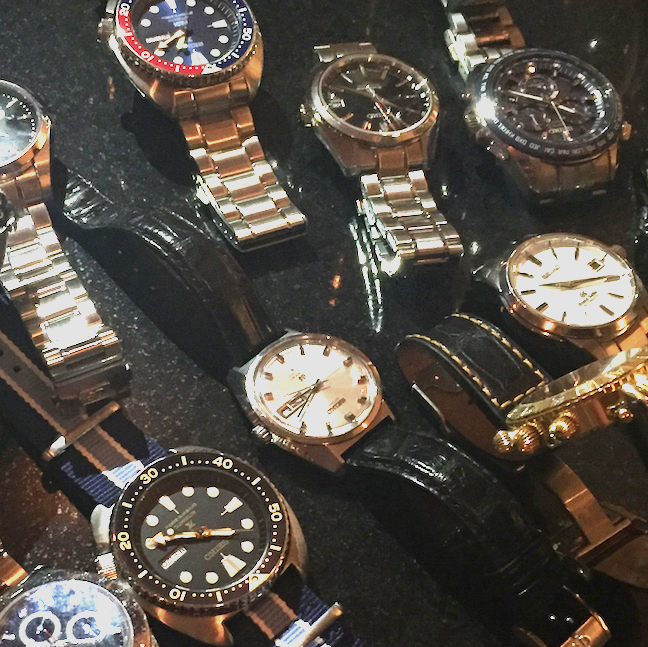 4.Research where to sell your watch.With so many different second-hand watch sites on the market, it is difficult to know which platform to use when selling. Should you sell it yourself, or should you use a reputable online marketplace? Generally, it's easier if someone does the legwork for you. Often these sites help with photography, listings and post to their thousands of visitors that you may not have if you are just starting out on ebay or another site. But do your research. Check things like the commission rates, the fee structures, the payment policies and the return rules.
5.Don't look back.Once you have put your watch up for sale,  don't look back. While there is such a thing as seller's remorse, remember, it sat in your drawer for years. Think of this as a liberating experience. Get your money and move on. Sometimes it's good to clean out the old.