Recently, I was one of seven industry insiders — all women — asked to name one of my favorite picks for watches under $1,000, for Monochrome-Watches.  I selected a brand that  typically retails for more than $1,000, but that has certain pieces in the under (barely) $1,000: Vortic Watches. I selected the Chicago watch, with a retail price of $995. I caught some flack (and some praise) for my choice. As a result, I decided it was time to offer my readers a closer look at this brand and to explain why i like it.
If you read my article on Monochrome, you will see that Vortic is a   small-batch watch brand based in Colorado. The company– which was founded in 2013, and whose watches made their official debut on the market in 2014 — is run by two young entrepreneurs who have barely turned a quarter of a century old — and who are watch enthusiasts. Together, these two developed the concept to acquire and  restore vintage American-Made pocket watches — using the movements and the the hands and the dials  from pocket watches by brands such as Elgin and Illinois. In this manner, everything between the crystal and case back (generally also crystal) is restored original.
However, since movements come in different sizes, casing them can be challenging when making custom- and small-batch collections. As such, the cases of Vortic watches are 3D-printed — in New Jersey. The 3 D printing offers a lot of depth and detail, enabling the Vortic exes to inspect eh casino change the interactions according to the r whims . According to RT Custer, co-founder of the brand, the company is already on its 15th iteration of cases .  "Because our cases are 3D printed, we can make changes quickly and they can respond to our changes with each batch.
The brand makes three different sizes, including a 36mm (0 size), 46mm (12 size), a 49mm (16 size). You can also customize a watch to suit your needs by working closely with Vortic. While the brand only made about 500 watches this year, Custer says they expect to produce 1,500 watches in 2018.
Back to the watch I selected for Monochrome: the Chicago. I love it because it blends old and new and is all about Americana. The watch uses an antique movement by Elgin, and a vintage dial. But the 3D printed case adds updated style.  To some, it's an ugly watch. To me, it's an American-made piece through and through, with modernity and history blended together.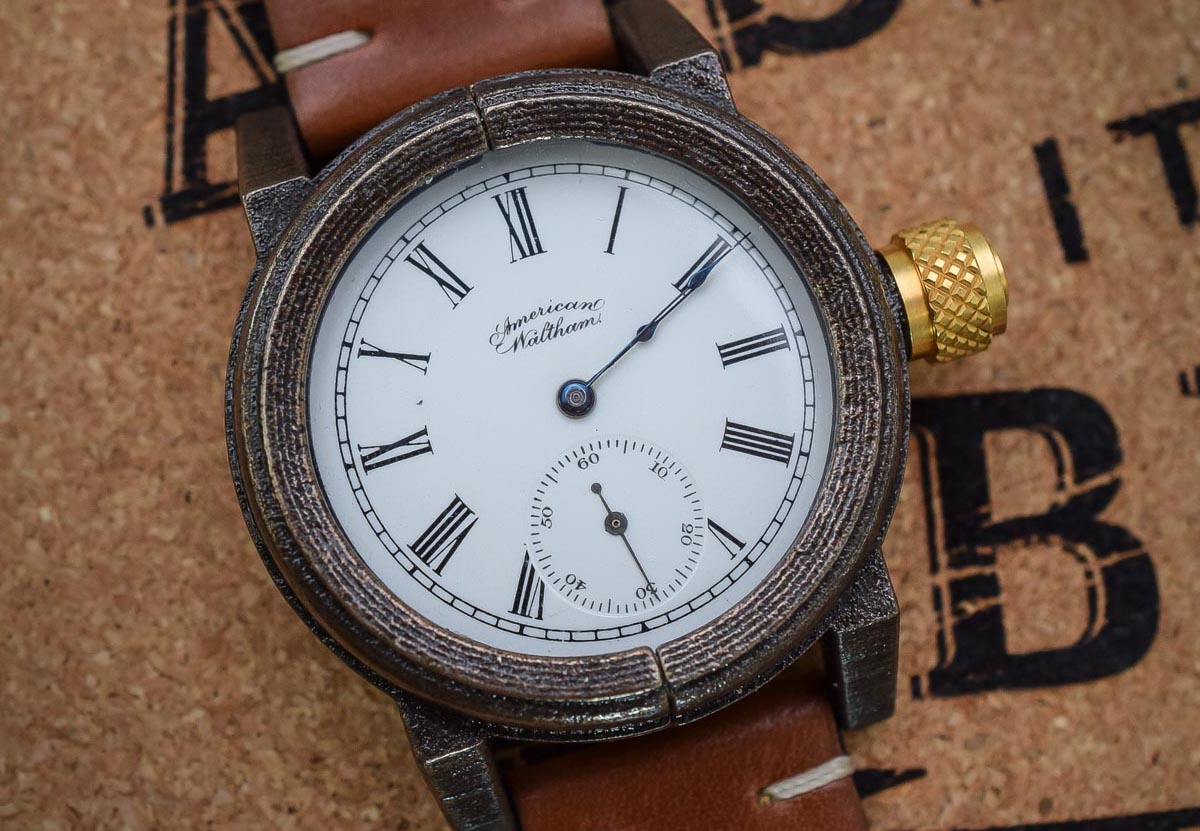 The Chicago watch is part of the brand's American Artisan series. The movement is refurbished in America by American watchmakers. The crystal is American made by Corning Gorilla Glass (Los Angeles), and the hand-crafted  American cowhide leather straps are made for Vortic by Hadley Roma Stylecraft based in Florida.  American-made Horween Shell Cordovan horsehide leather is also available.  If the Chicago doesn't suit you, try a watch from the brand's American series —  but originally made by Waltham (as above) or Illinois (as below).
Another cool fact about The American Artisan Series  of fully American Made wristwatches is that each is   by a restored, U.S.-made pocket watch movements from the 1880's to the  1950's. Each model is named for the location of its original manufacturer — so Chicago (Elgin), Boston (Waltham), Springfield (Illinois)   and houses that refurbished movement brand –making every watch a one-of-a-kind. "The Springfield 051" shown here (MSRP $2,095) has a 49mm 3D printed titanium case with "Bronzed" finish.   Prices range from $995 to $3,995 and up for custom pieces.