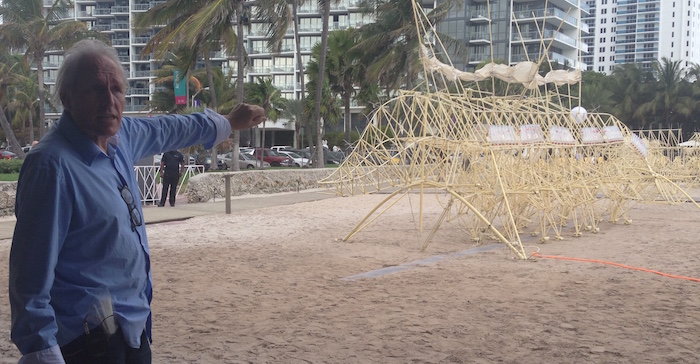 When Audemars Piguet announced its sponsorship of the Theo Jansen's Strandbeests (along with the Peabody Museum), I was thrilled – mostly because I love art and I love the concept of Jansen's beasts that are made of PVC piping and plastic bottles and walk on the beach – powered by the wind. For details of the partnership and Jansen's work, read more here.I knew, being the art and watch lover that I am, that I would finally have the opportunity to see the beasts up close and personal at ArtBasel Miami where Audemars Piguet played a significant role.
Jansen is incredible to listen to. He demonstrates how the Strandbeests work, discussing how he manipulates with intense mechanical precision the hundreds of posts that comprise the bodies, how he finely calculates how many bottles are needed to catch the air to make the beasts walk. Much like the perfection of watchmaking, the beasts – large and small – come alive for a season to walk the beaches and demonstrate the power of the wind and the mind.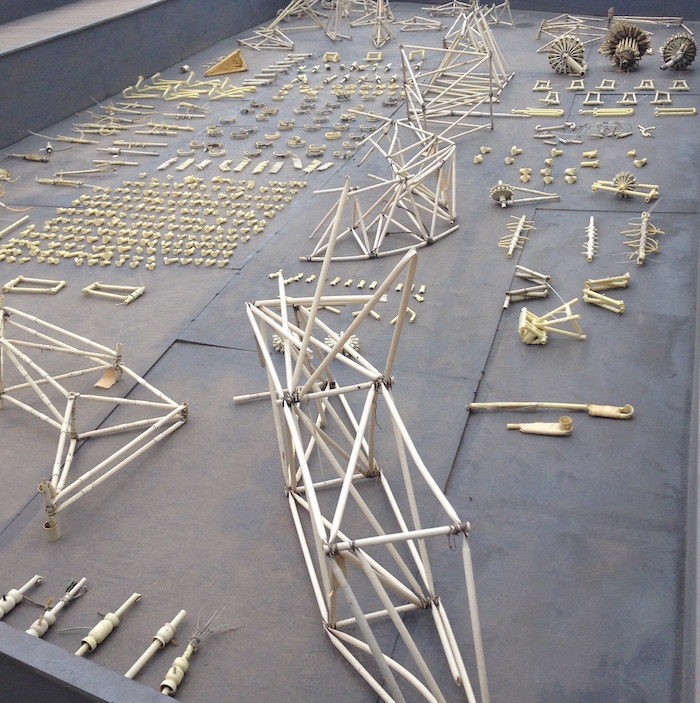 His creations are incredible to watch and he is humble and genuine and a great pleasure to listen to. Essentially, the beasts operate under pneumatic power, using sails to drive the pistons that compress air into plastic bottles. It also has sweat glands that prevent the sand from clogging its joints. Sadly, at the end of each season, they become extinct. Jansen says each beast is dis-assembled at the end of the season, and he embarks on the creation of new beasts for the following year – learning new lessons each time he builds.
Below is a four-minute video created by Audemars Piguet that demonstrates the time-consuming work of Theo Jansen and how akin it is to the precise world of watchmaking. The video is well worth watching, as you get to witness his demonstration of the beasts walking on Miami Beach. No words can really describe the thrill of being there and seeing them in person, but this video is the next best thing.
&nbsp