Father's Day takes on a different meaning for everyone. No two father/child relationships are alike. But there are probably a few universal traits that make up this appreciative day for dads. As a child I grew up with the idea that my dad was this super human who could do everything that I couldn't. Who could answer my thousands of questions. The older I grew, the more I realized how much my dad did for us. He wasn't just a full time father. He actually had a life outside of home. He went to work and dealt with issues that involved people other than our family. He had a life prior to just the 5 of us. A childhood, with a brother, a mom and a dad too. But when you're young, there's no way to grasp all of this.
As time passes though, your capacity to understand a world bigger than yourself unfolds. The realization was truly eye opening that my father was more than just the guy who drove me around in the tractor on the weekends. I recognized all of the subtle things that my father did for me while I was younger that, at time seemed insignificant, now hold a great deal of meaning. And most of the time what makes a good father is just showing up. Being there when you need him, or just to watch you play your soccer (fill in your sport of choice) game.
I'm sure from the start a new father has no idea what he's doing. You can read books and hear stories, even learn vicariously, but circumstantial differences always make for a unique fathering experience. As a provider and a supporter the father can often go unnoticed. It's often said that a good video editor is one which goes unseen, because if he's noticed it means something went awry. The same could be said for a fatherly provider, which unfortunately means that often times the appropriate recognition falls to the wayside.
However, the role of a father can shift to another even more essential aspect. Because once it's all said and done, the children that your dad's have raised have become young adults with unique personalities, hobbies, and interests. And when any of those three characteristics overlap between a father and his child the result is incomparable. I myself am lucky enough to share all three with my father. But perhaps the most significant to this moment in time is our mutual fascination with watches.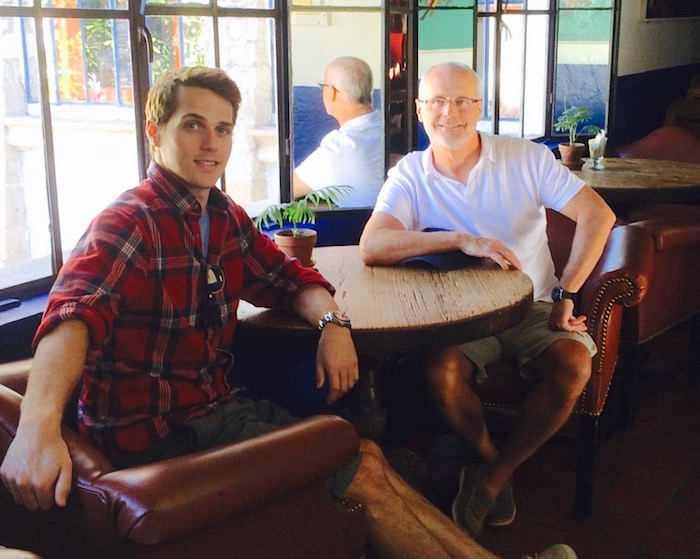 There is something highly significant about watches. One thing stands true: they are, in and of themselves, timeless. It's safe to say that I wouldn't be writing about luxury brand watches had it not been for my father. Throughout my life I've expressed interest and fascination in a wide variety of things ranging from music to sports and so forth. Along the way, my dad has always been there to help me delve more deeply into whatever it was that interested me. So when I expressed interest in watches, particularly after seeing my father's own collection, my dad took it upon himself to help grow my appreciation even further.
In particular, I enjoyed a beautiful Tag Heuer Formula 1 Chronograph piece. What grabbed me about it was its bright orange dial. It turned the watch from an already stunning timepiece to a remarkable wrist watch that would catch anyone's eye.  Knowing and recognizing this, my father took it upon himself to hand this watch down to me. Having never previously owned a watch of this calibre, I was in for a learning experience.  I learned what it meant to wear a TAG, and I learned that a watch tells way more than the time, it holds meaning and tells a story.  I also learned that I was only scratching the surface with this orange TAG Formula 1. My interest has grown tenfold since then, and I must say that there's still so much to learn about the watch world.
I do know that I'll always keep my bright orange TAG Formula 1. And when I have a son or a daughter of my own, I'll pass it right down to them. Because, after all, that's what fathers do. It's a selfless job. Or maybe he just gave it to me so I could keep track of important dates like today. So I could return the favor for all he's done for me.
Happy Father's Day!