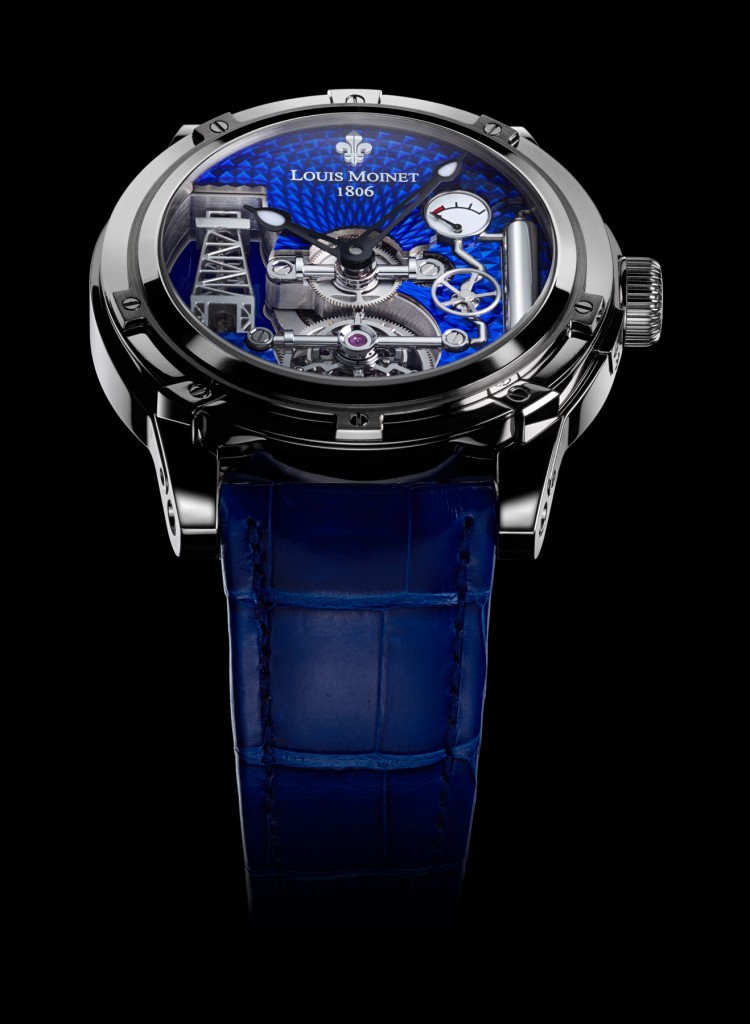 We've written about Louis Moinet here before. This is a brand that celebrates individuality with watches so unique and epic in their technical and aesthetic presentation that you can't stop yourself from falling in love.
The brand's second iteration of the Derrick watch, the first of which we wrote about here last year, is now making its way to stores and it is one pretty magnificent piece of work. Of course, with a price tag of over a quarter of a million dollars, it should be. Here's the low-down:  Louis Moinet Derrick Gaz watch deftly blends high watchmaking and whimsy.
The tourbillon watch replicates the extraction of gas from the ground through a derrick, and all of the parts are animated. The derrick is crafted in sculptured gold and rises up on the left side of the watch, while the pipeline crosses the center the watch and eventually empires into a storage tank on the right side of the dial. A gas gauge or valve turns when the watch is wound and indicates the power reserve of the watch.
The Derrick Gaz  is powered by a 255-part LM42 movement that has been designed and built in house. It offers tourbillon escapement that becomes a part of the gas line, and holds a patent. The  47mm watch is crafted in either 18-karat white or rose gold and just 28 pieces of each will be made — retailing for  $290,000.
Also this year, Louis Moinet has expanded its original Derrick watch, offering full-diamond dials and an art-deco motif version.