By Isaac Wingold
Watchmaking is an industry that highly values tradition and paying homage to a rich history. One LaChaux de Fonds Swiss brand that deeply understands this is Jaquet Droz. This year, the brand pays tribute to its past with a host of impressive endeavors. For instance, the brand has a special historical exhibit on display in Las Vegas – which you can read about here.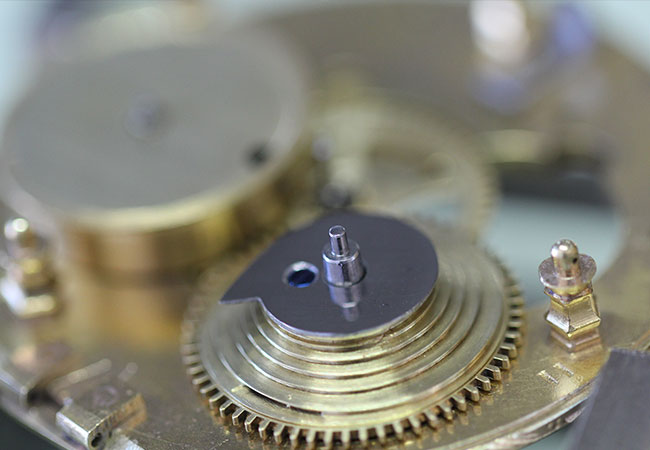 Additionally, this year, Jaquet Droz will introduce a unique pocket watch, incorporating antique and modern components, into their museum. Not only does this piece from Jaquet Droz represent their truly impeccable level of finishing, but it embodies their mechanical expertise, and their ability to bring any fan of watchmaking on a journey back to our beloved hobby's golden age.
This project is the result of an incredible, once in a lifetime opportunity. After the discovery and acquisition of a privately owned, 18th century, Jaquet Droz movement, the brand launched the project as a celebration of the mechanical and aesthetic excellence accomplished by Pierre Jaquet-Droz. Throughout the production of this unique pocket watch, its movement has been largely kept entirely original, with the exception of a few missing, or broken parts. Jaquet Droz has further proven their mechanical expertise through the restoration of the movement, as a new winding key was produced, in addition to the development of a missing tooth – which as most watchmakers know is quite the hard task to approach.
 While the historically significant movement is arguably the true appeal to a piece such as this, Jaquet Droz has spared no expense in the finishing of the dial, hands, and casing of this pocket watch. The brand's Ateliers d'Art division has produced a beautiful, signed enamel dial, complete with hand-painted roman and Arabic numerals, coupled with blued-steel hands that bear a fleur-de-lys motif. All of this has then been cased in 18k gold, which has been adorned in pearls and rubies, with a terrific blue enamel insert on the other side of the case. This design combines aesthetic cues that are period characteristic, with other details that the brand has become known for in more recent years.
Although this piece will not be offered for sale, it certainly displays the brand's great finishing abilities, and scrupulous attention to detail, which is also reflected in their current collections. Projects like these show collectors and aficionados that the industry is well aware of their enthusiasm and actively maintains respect for tradition. Finding it's home in Jaquet Droz Museum, this unique pocket watch will most definitely inspire collectors, and challenge the status quo of haute horlogerie for years to come.