By Dan O'Rourke
Over the past decade, HAUTLENCE has taken the art of reading time and made it undeniably original. As we prepare for the BaselWorld  2015 this March, we like to reflect on the spirit and ingenuity of independent brands. We expect interesting things from Hautlence. Most recently, the brand unveiled its newest HLRS-01 watch — another winner in its ultra modern designs. The  trademark motif is the archetype of what has been an engineering fascination for centuries. The hexagonal honeycomb, a naturally occurring phenomena most known for the ingenious makeup of the beehive, is the symbol behind and the striking aesthetic strength of the HLRS models.
The texture and split-level overlapping dials give the watch a three-dimensional perspective — truly putting it in a league of its own. This particular model features a sleek black DLC-coated case which is accented by its white numerals and bronze rods system. It is complimented with its bold and revealing black and silver honeycomb motif dial revealing the tale of its in-house movement. Complete with jumping hands and retrograde minutes and seconds this timepiece packs a punch full of vivid style and optimal readability — oh, and technical prowess, of course.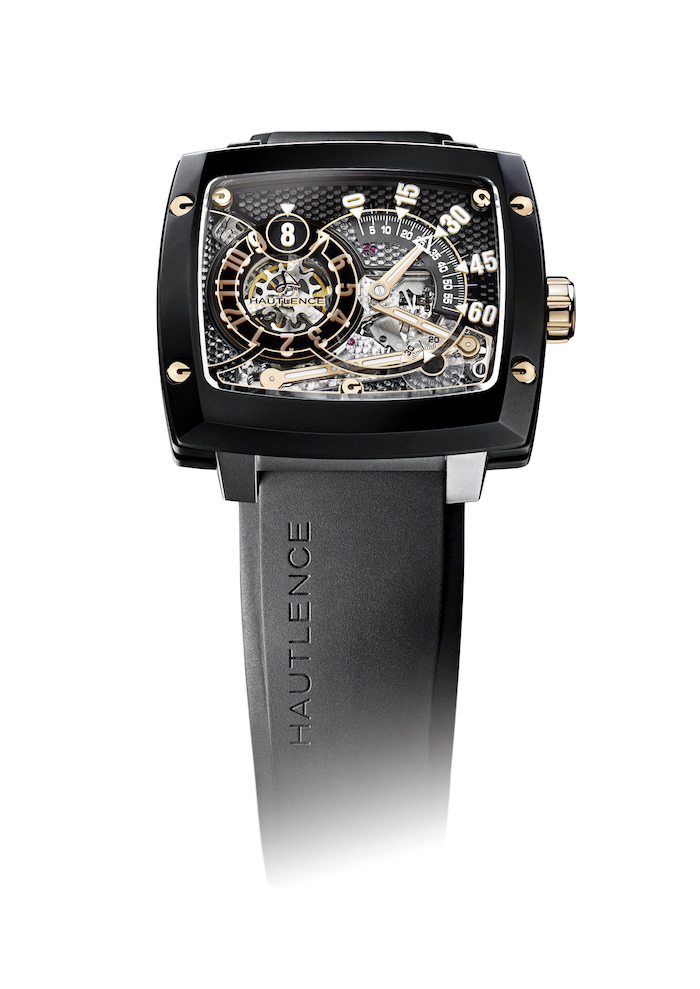 The HLRS proudly carries the label "Horologerie Suisse,"  paying tribute to the fact that the majority of its makeup originates from Switzerland. The depth and dimension of HAUTLENCE's newest model once again challenges the boundaries of watchmaking design, identifying it as truly Avant-Garde.  The HLRS model is powered by a manual winding calibre with 40 hours of  power reserve. The great black honeycomb dial and technical mastery of this piece is superb, but better yet is the price: it comes in  at a cool $34,400 USD.