Throughout the entire watch industry, we talk all the time about buying vintage watches at auction and even about buying refurbished watches from retailers. What has never really been discussed is the concept of selling a watch. Too often, collectors and long-time lovers of watches who have amassed many timepieces express the desire to sell one or two of them either to buy something else or just for the cash on hand.
Heretofore, selling your watch seemed like a tricky business. Now, Crown & Caliber makes it easy and above board to sell your watch at a fair market price. The company, founded approximately 18 months ago specializes in buying high-end timepieces directly from the seller without having to deal with EBay, Craigslist or local shops, which can often be daunting.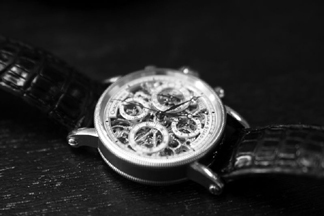 "We serve the luxury watch owner," says Hamilton Powell, founder of the company, who notes that the company can pay more than individual retail shops because they don't have the overhead expenses of a brick-and mortar store. The company has an international clientele. "The global business of selling a pre-owned watch is one of the most fragmented businesses I've ever seen. It even can vary based on a region of the country where one lives. We are global and so offer one fair price."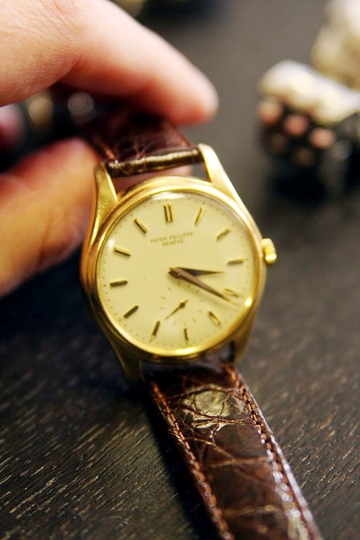 What's more, it's easy to use the service. One just logs onto the website enters the watch information and hits submit. The Crown & Caliber team reviews it and sends the seller an offer quote. If the seller agrees to sell, Crown & Caliber sends the package material and pre-posted shipping labels. Once the watch is received, and found to be in the correct condition by the company's watchmaker, the company pays the seller. Deal done. Generally, the company only works with timepieces that are valued at a net worth of at least $750 or it is not feasible, however they have also purchased watches that are over $100,000 in value.
How does the company value the watches that it buys from individuals? Says Powell, "Our valuation is based on several things including market value, liquidity, and more." The company has an extremely extensive watch date base.
Crown & Caliber then deals with auction houses and other venue to sell the watches. In fact, staring any day now, the brand will also post a selling page on its site for visitors interested in buying a used timepiece. The watches it puts up for sale will only be up for 14 days so that the inventory is never old. We will be bringing more on Crown & Caliber soon. Stay Tuned.