If you're a movie lover, then you have most likely witnessed Hamilton Watch Company's starring role on the wrists of many a celebrity on the big screen. The brand has been intimately involved in movies for decades, and its biggest break  came in the 1950's and '60's with roles in Frogmenand Elvis Presley's Blue Hawaii (Presley wore the Ventura), among others. Since then, Hamilton remains one of the most sought after brands for celebrity wrists in movies. This year, the iconic asymmetrical Ventura watch is once again the official watch of the film set to make its debut in June: Men in Black™ International.
This role is nothing new for Hamilton. In fact, for more than 20 years, ever since the first Men in Black movie made its debut in 1997, Hamilton has been part of the uniform. As those men in black fight aliens, the Hamilton Ventura fights with them.  Of course, it is an all-new era and so we are witnessing an all-new cast and great new story line. Only the Hamilton Ventura is back again.
Plot details of the new movie reveal that the film's villain is an MIB agent – a mole that the agents desperately need to pursue. Tessa Thompson plays Agent M. She wears a stainless steel Ventura with black dial and leather strap. A character being added to the franchise is Agent H – played by Chris Hemsworth. Hemsworth wears the Hamilton Ventura Automatic with open-worked silver dial offering a glimpse inside the H-10 automatic movement and finished with a brown leather strap. The new MIB movie is directed by Gary Gray, and also stars Emma Thompson and Liam Neeson. To date, Hamilton watches have been in more than 500 major movies not just with the Ventura, but also other lines, including the Khaki collection (which starred in Green Lantern, Predators and Abduction). The brand also made a unique watch for 2001, A Space Odyssey and for Will Smith in I am Legend.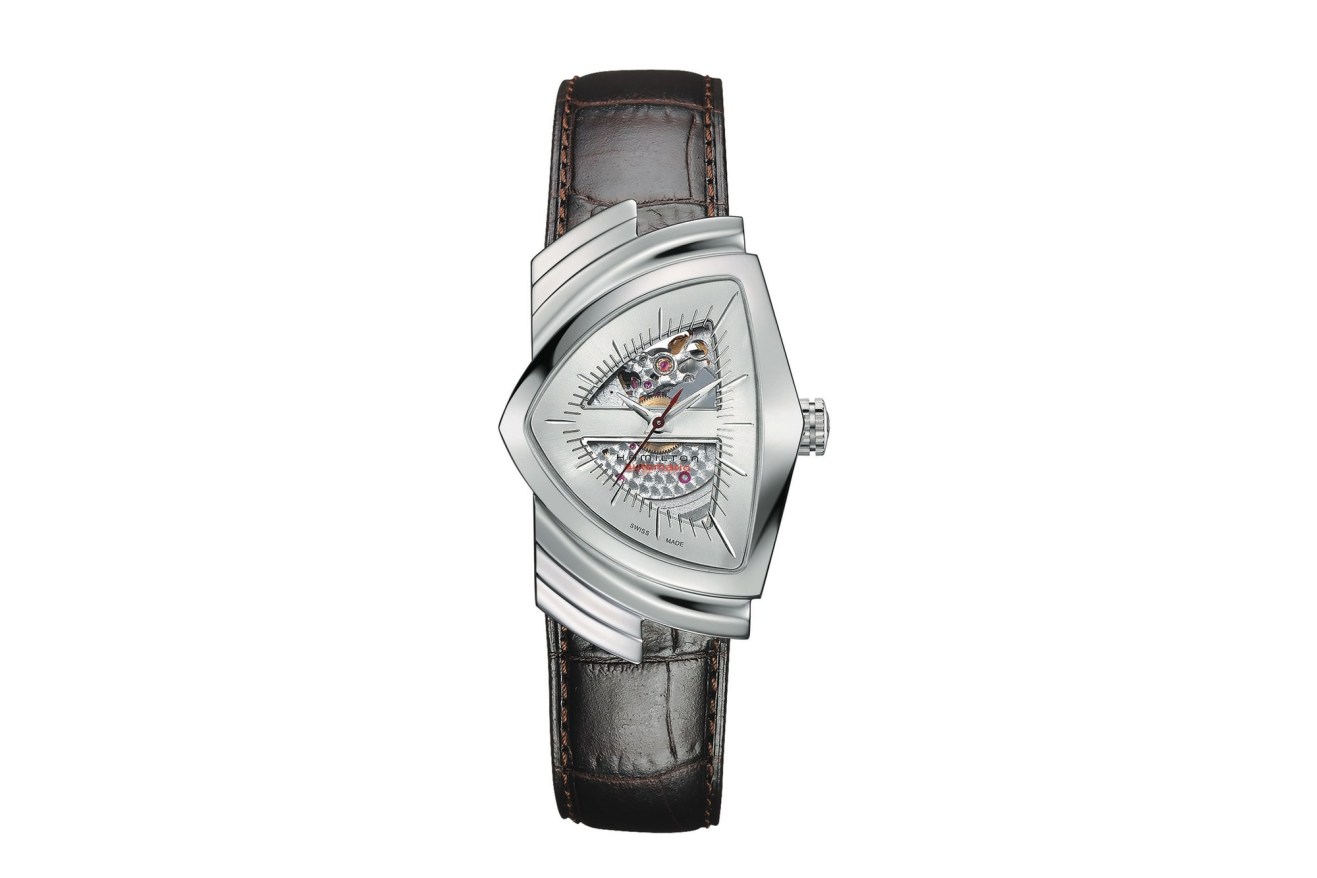 In an effort to get more involved in thanking the film industry, Hamilton formed the Behind the Camera Awards as a way to pay tribute to the people behind the scenes, such as camera men, set design, costume design, lighting, propping and more.