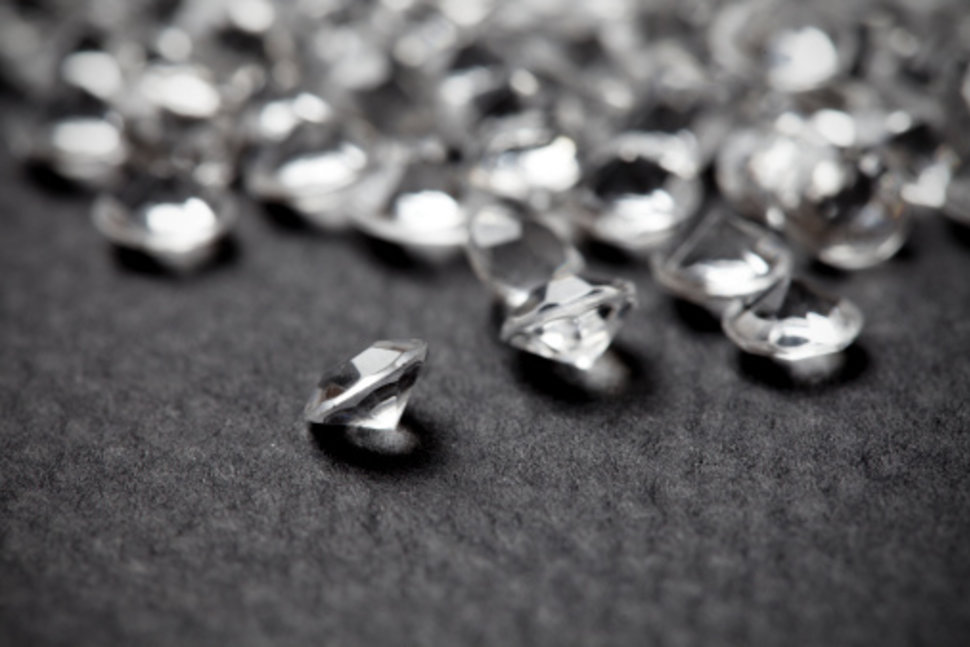 Not everything we write about here at ATimelyPerspective is watches. Sometimes we take a look at jewelry, travel, art, whiskey and spirits, and a few other categories that vie for your attention. With the holidays here, and some people thinking about jewelry gifts or maybe even about marking a special occasion, we want to bring you a behind-the-scenes look at how diamonds can have a social conscience and how you can not only shop responsibly, but also do good for people around the world.
For years diamonds have had a love/hate relationship with the media. On one hand, a diamond's dazzling appearance and rarity make it a coveted outward emblem of life goals and a meaningful symbol of our passage of life ceremonies, such as weddings and engagements. On the other hand some have said, especially in recent years, that diamonds are simply a 'showy' and shallow indulgence of the wearer. Today's millennial consumer, whether purchasing personal gifts or celebration markers, is seeking brands and products that have social conscience and "give back" or help others — especially where jewelry and diamonds is  concerned.
In many ways the purchasing of a diamond or diamond jewelry is somewhat of a "blind purchase". People making the purchase, especially for the first time, know very little about the product and must rely on qualified retailers to guide them through the process and explain or illustrate the value. The actual qualities of a diamond are easily illustrated these days, thanks to in-store microscopes and diamond certificates, usually from the Gemological Institute of America (GIA) or other such grading institutions. These easily help explain the actual diamond and it's quality, but how can one who is concerned with social conscience and wanting to give back be assured that their purchase is helping others instead of hurting them?
The Diamond Empowerment Fund  has a solution with its "Diamonds Do Good" initiative. The Diamond Empowerment Fund was founded in 2007 by business entrepreneur Russell Simmons and his friend Dr. Ben Chavis, after visiting South Africa and meeting with then president, Nelson Mandela. Mandela explained the benefits that the country was receiving through it's natural resource of diamonds and encouraged the men to come back to the US and "tell the good stories" of diamonds.
Today the Diamond Empowerment Fund (D.E.F.) is a global non-profit organization comprised of leading members of the diamond and jewelry communities with a mission to support and empower people in diamond communities worldwide. The fund itself supports initiatives that provide youth in diamond producing nations with access to high-quality education, skill-building, and vocational training. D.E.F.'s current beneficiary organizations are the African Leadership Academy, the Botswana Top Achievers program, and the Veerayatan Colleges of Pharmacy, engineering and Business Administration in India.
In addition to the fund's own work, D.E.F.'s sponsoring organizations share the belief that education is the key component of sustainable development and many spearhead their own initiatives to empower individuals, communities and society toward economic prosperity, stability and advancement. Organization sponsor Rio Tinto, through its "Bunder" project joined forces with a local organization to help bring reliable sources of fresh clean water to 5000 people around Bunder, therefore helping to improve villagers health and daily lives.
Another sponsor, Forevermark, part of the DeBeers group of companies is actively helping people in South Africa start and grow small businesses through its program "Zimele" (the Nguni word for "stand on your feet") providing both funding and mentorship to entrepreneurs, helping them to lift themselves and their villages in the diamond communities toward a brighter future. To date the program is responsible for having distributed over $7 million dollars to 238 new businesses, which have created approximately 3,000 new jobs.
Other supporting organizations such as Rosy Blue help at-risk youth in India, ALROSA is helping build communities and provide athletic opportunities for youth in Siberia, Chow Tai Fook with UNICEF is helping young mothers in China with education and pre-natal care while here in the US, Jewelers for Children is lending a helping hand to kids around the globe.
As a visual reminder of the organization's mission and a symbol of all of the good that diamonds do around the world, the Diamond Empowerment Fund has created a bracelet, designed by US Designer Mark Patterson. The bracelet, available for a donation of $125.00 is centered by a diamond silhouette charm in sterling silver with gold plating. The charm contains a genuine diamond accent in the front, backed by green chrysoprase and is reversible, with the message "Do Good" inscribed in graffiti on the back. The charm is held on an adjustable cord to fit many wrist sizes. In addition, the charm also comes as a lapel pin for a donation of $99.00. The bracelet makes both a perfect gift for the jewelry lover, as well as a meaningful personal statement about how the wearing of a diamond can give back to people and communities around the world.