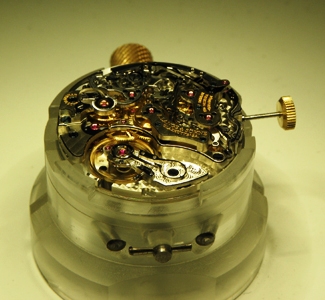 A few weeks ago, after traveling to Glashutte, Germany, for a behind-the-scenes tour of the A. Lange & Sohne workshops, we brought you a look at some of the timepieces from the brand and a little history of this original Saxony region company (founded in 1845).
What we didn't get the chance to show you then was a look at the true hand craftsmanship that goes in to forging each and every movement produced today. While state-of-the-art technology is employed in the concept and creation of the timepieces, every movement part is hand crafted, hand finished and the entire caliber is hand assembled in house for a superb masterpiece.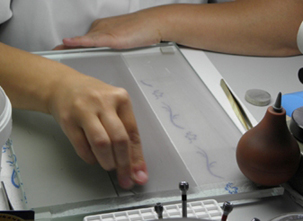 diamond polishing All of the movement plates are created in German silver (an alloy of copper, nickel and zinc), which was introduced by Ferdinand Lange in the late 19th century and gives good stability to the movement. In its workshops, A. Lange & Sohne's 500 watchmakers, engravers, polishers, finishers and other artisans artfully produce 40 calibers and approximately 5,000 watches annually. Engraving is done on premises, as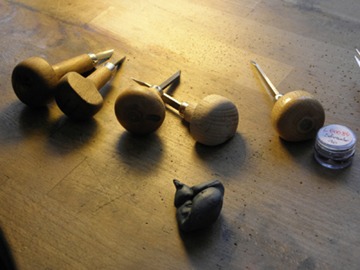 engraver's tools (above); watch movement parts (below)is the fine polishing – complete with diamond polishing — of the individual component parts. It can take anywhere from a few days to a month to assemble the most complicated watches the brand produces – but those are well worth waiting for.