According to Israel's Antiquities Authority, salvage has been recovered from a merchant ship that sank more than 1,600 years ago. The find includes unusual metal statues and lamps – some in the shape of sun and moon gods and goddesses, as well as animal shapes such as a whale, a wild boar and more.
It is thought that the ship, found by divers last month, dates back to the late Roman period, and left the Mediterranean port of Caesarea before most likely being crushed into the rocks during a storm. According to a press release issued by IAA, the organization's director of Marine Archeology Unit, Jacob Sharvit says, "These are extremely exciting finds, which apart from their extraordinary beauty, are of historical significance. The location and distribution of the ancient finds on the seabed indicate that a large merchant ship was carrying a cargo of metal slated recycling, which apparently encountered a storm at the entrance to the harbor and drifted until it smashed into the seawall and the rocks. A preliminary study of the iron anchors suggests there was an attempt to stop the drifting vessel before it reached shore by casting anchors into the sea; however, these broke – evidence of the power of the waves and the wind which the ship was caught up in".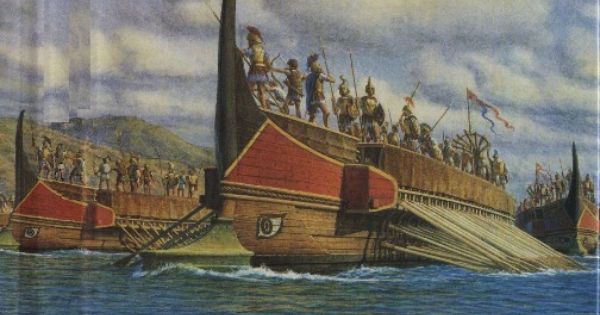 Metal finds are unusual, according to the IAA, because they were typically melted down in ancient times and the metal reused. The statues and other items seem to be nicely preserved thanks to being protected by the sand. Additionally, thousands of coins weighing more than 40 pounds   were discovered. The coins hold the image of emperor Constantin (who ruled the Western Roman Empire (312–324 CE) and   later — when he became known as Constantine the Great – ruled the Roman Empire (324–337 CE) and also an image of his rival Licinius, an emperor who ruled the eastern part of the Roman Empire and was later taken down in a battle between the two leaders.
The divers who discovered the cargo at the rocky bottom of the harbor were diving the Caesarea National Park. They immediately contacted the IAA and then did a joint dive with IAA archeologists. The IAA continues to recover the cargo, which it will then put on display.
While gold coins, bronze statues and even ship parts are being recovered, it is unlikely there will be any timepieces found — as the ship pre-dates timepieces as we know them. However, maybe if they keep looking, divers might find an ancient water clock, sundial or other time-measuring device. Meanwhile, you can watch a video of the find, here: