Earlier this year we brought you the story of Gumball's fascinating 3,000 mile supercar journey across continents and around the world. We also introduced  Armin Strom's  Gumball 3000 collection that pays tribute to this global road rally, which you can read about here.  This past weekend, the Gumball 3000 came to an end as hundreds of sports cars made their way from Los Angeles to Las Vegas, the final destination.
Among the cars was the special Armin Strom Tech Art Porsche Turbo, driven throughout the race by  Armin Strom owners Serge Michel and  Claude Greisler. While they suffered a mishap en route from LA to Vegas: a stone hit the radiator and so the car broke down. But they had to finish the rally, so Serge got a ride from a police officer to a stop where he  called a tow truck — and the car was towed the last miles into Las Vegas so they could make it to the finish line after all.
We had the chance to talk with Serge Michel about a few of the highlights of the rally, which he shares here. Among the top highlights, says Serge:  "Meeting with great like-minded people from all over the world!  Seeing all these great super cars and driving in groups from one city to another. The German Autobahn and the massive police control in Germany. I think that all the Gumballers were stopped only so the police could take pictures of the cars!"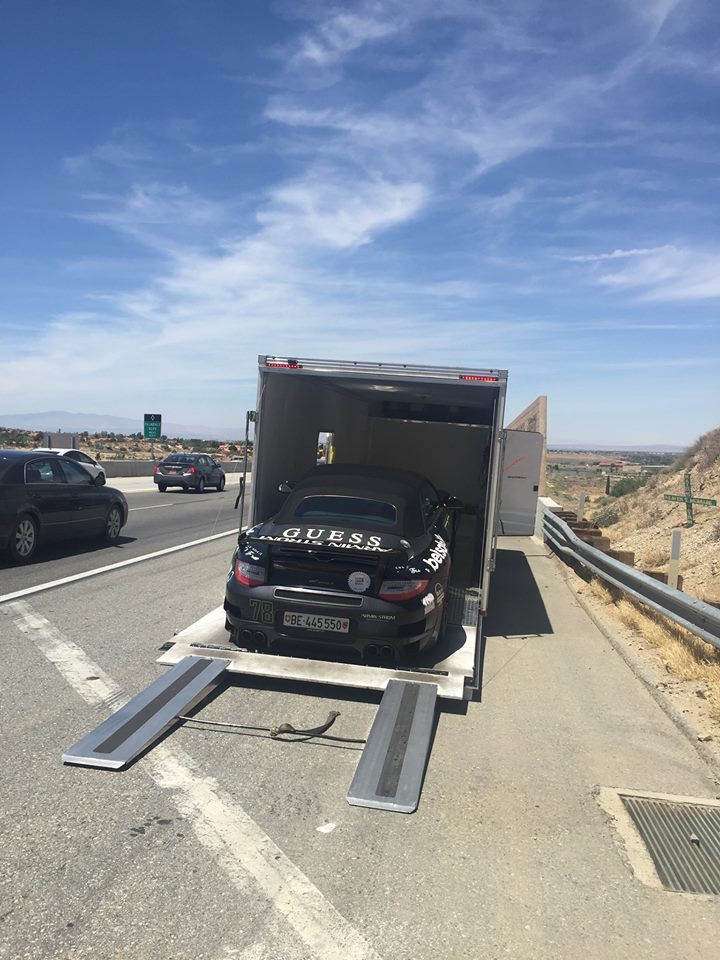 As to the watch and car relationship, Serge says the rally made him realize once again that  "watches and cars do match perfectly!"  The best highlight, though, was seeing the car in Caesar's Forum Shops outside of retailer partner Roman Times, where a final party was held.  During that party, to mark the end of this power-packed event, a benefit auction featuring a unique Armin Strom timepiece was held. The winning bidder receives a visit to the Armin Strom manufacture in Biel, Switlerland, and gets to collaborate with the company's design experts to customize the  award-winning Skeleton Pure watch that was included in  the auction lot. As a reminder, the Skeleton Pure timepiece (which usually sells for about $9,000) houses the double-barrel ARM09-S caliber, complete with an eight-day power reserve and small seconds sub-dial. Customization of the watch includes special engravings and PVD colorization of the baseplate and bridges. The timepiece (with customization and trip) was auctioned for a stellar $20,000.