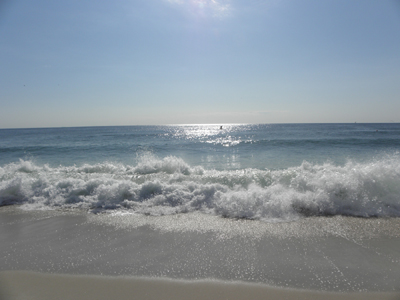 With all the hype since 2009 about MTV's reality show, "The Jersey Shore," shot in Seaside Heights, NJ, a visit to the Jersey Shore, as we New Jerseyans call the beach, somehow seems contrived. In fact, I've been vacationing at the Jersey Shore – in and around Seaside Heights — for – well – let's just say more than four decades! I've seen the changes there; I've stayed in the myriad of motels and hotels dotting the Seaside boardwalk and even done my share of summer share houses in my youth. While these 8 stars in the show – have breathed new life into the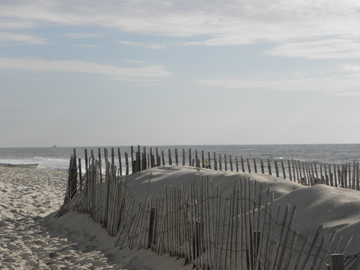 Seaside Heights area –the Jersey Shore really needed no questionable shot in the arm.
In fact, they may portray the wrong picture of a very picturesque and alluring place. When I think Seaside Heights, it isn't clubs, drinking, and partying as portrayed in "Jersey Shore," its fun, fireworks, family, beach – smells, tastes, feelings, sounds and sights. Seaside Heights is about the boardwalk, the rides, the old carousel, the go-karts and water park, the arcades and games, the famous Kohr's ice cream and cheese steaks.
Once again, this summer I spent this week at the Jersey shore, at a wonderful, quiet, private beach located about 10 minutes driving time north of Seaside Heights. (Yes,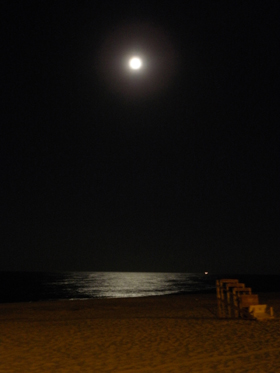 we did visit the famed town as we always do for the boardwalk, rides and arcades, and yes, my daughter did see the stars of "Jersey Shore" walking the boardwalk, but walked on because, really, it didn't matter.)
As always, I got to delight in what the jersey shore really has to offer. Crabbing at the bay. Breakfasting at the small outdoor cafés. Breathing in the beauty of New Jersey's oceans and beaches: Pristine white sand, where one can walk every day for miles and enjoy the oceans, seagulls, children playing, people swimming, surfers, and the constant crashing of waves that remind you that nature is in control always. Kite flying, antiquing, visits to the farmer's markets, evening walks on the beach in the moonlight. Dinners at eclectic restaurants like the Labrador Lounge or at great seafood markets like Pisces. The Jersey Shore is a place to replenish the soul and the mind a few times each summer. It even offers solitude and beauty in the winter – but that's another story.