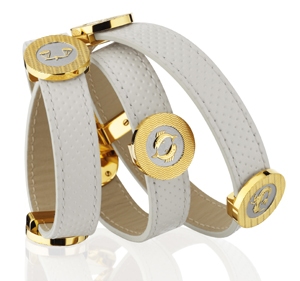 SEAH® Watches – the astrological watch line unveiled a year ago – has a fashion-forward line of double- and triple-wrap leather bracelets called Destiny that is a great fashion statement. Not only are these top-quality leather bracelets, but also they can be worn as hair accessories and even as belts by clasping them together. They feature amazing magnetic clasps that make opening and closing them a cinch!
The striking leather Destiny wrap-bracelets are created using the finest leather and are set with steel and gold plated icons featuring the trademarked SEAH®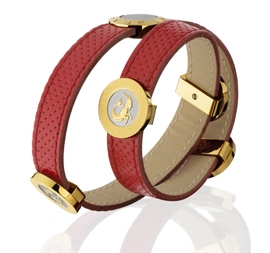 astrological signs on them. The bracelets are offered in a stunning array of colors including scarlet, sunset orange, ocean blue, midnight and white. The double wrap Destiny bracelets retail for $250 and the triple wraps sell for $325. own several and wear mine separately sometimes and clasped together other times – depending on my mood and my clothes. They are a great fashion item and remind you of your inner personality and astrological being.