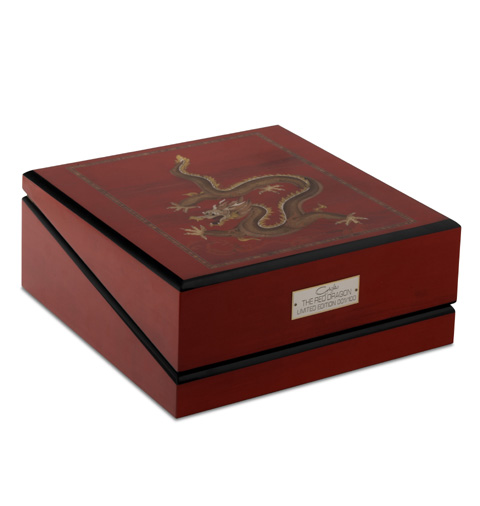 The Year of the Dragon, by the Chinese calendar, has the finest brands in the world embodying this mythical creature in jewelry, watches and more. Orbita Watch Winders, is a NC-based leader in watch winder technology, and is the only company to produce automatic watch winders in the United States. Now this 15-year –old company, purveyor of some of the most exquisite boxes in the world, releases this stunning Limited Edition Artisan Red Dragon Box.
Just 100 pieces of this stunning Italian-made box will be created for
worldwide production. It is designed by Italian artist Giuseppe Miniero and features an intarsia art work meticulously created using hundreds of tiny pieces of inlaid wood. In fact, the puzzle-like assembly requires up to 25 different exotic woods form Europe and Africa to achieve. The end result is this impressive work of art that houses an Orbit 3-watch winder. It retails for $4,995—and is an amazing statement piece. Sometimes, it isn't always just about the watch.