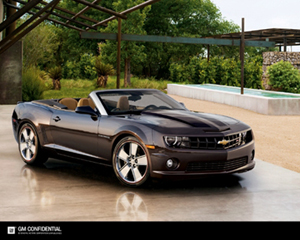 Many know the holidays have arrived once the Neiman Marcus catalog has arrived. This year, the 2010 Christmas Book from luxury retailer Neiman Marcus in Dallas is the 84th edition of the legendary catalog, which continues Neiman Marcus's unmatched reputation of offering customers a selection of once-in-a-lifetime opportunities.
Among this year's fantasy gift experiences: a Tequila Avion private party by Colin Cowie; a Dale Chihuly pool installation; a gourd ukulele handmade by Danny Ferrigton. My personal favorites: an amazing Limited-Edition Camaro Convertible;a floating getaway – the His and Hers MetroShip. The NM Chevy Camaro – America's iconic high-performance muscle car — is being offered as a limited edition of 100 luxury convertibles. Regular production won't begin until 2011, but why wait? The 2SS model has a ferocious 6.2 liter V8 engine and is sold with either a 426HP 6-speed manual (the only way to go if you ask me), or a 400 HP 6-speed automatic transmission. The car has a tri-coat exterior paint in Deep Bordeaux with ghosted stripes and beautiful Bordeaux convertible top highlighted with silver painted windshield surround. The interior is Amber leather with Brilliant Red accents on the console, steering wheel and shift knob. ($75,000).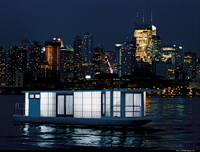 The 48-foot x 12-foot houseboat with 7-foot high ceilings offers intimate luxury. It features hardwood floors, double glazed windows, a next- generation media center, gourmet kitchen, spa bathroom. ($250,000). This year is also the first time customers can access the Christmas Book on Apple's iPad via the "NM Editions" app. When in Wi-Fi hot spots, customers can place orders directly from the iPad viewer.
While there are a host of more affordable gifts for the discerning NM customer in the Christmas Book, these are my favorites.