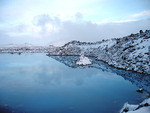 It wasn't too long ago that the raging volcano in Iceland stopped world air traffic and held many captive in airports all over Europe. That active volcano is the source of heat for the tiny island of Iceland – and its amazing geysers and famed Blue Lagoon. When I was in Reykjavik, capital of Iceland (on a trip with Piaget), I recognized how volatile, and beautiful, a land it is.
I had the good fortune to travel there in winter – a time when I would advise anyone to go– to experience its true elements. Billed as the warm country of the north thanks to its force of geothermal energy, Iceland is rich with ravage, awe-inspiring scenery. This island – once linked to Europe and North America – is home to a climate that changes moment to moment, to volcanoes that churn constantly, to geysers and hot springs, and to forces of nature seen nowhere else on earth. Within a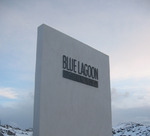 15-minute time frame in winter, the weather can go from snowing to rain, sleet and clear skies. At this time of year, the sun rises at around 10 am and sets about 5 pm. This is the time of year that – out away from the city, you can view the northern lights. Sadly, I didn't get to see them – but still I fell in love with the country.
Iceland was formed by magma, spewing from the rift caused by the slow separation of the American and European continental plates. It comes as no surprise then that top among the land's treasures is the Blue Lagoon, a lake of geothermal brine amid jagged lava fields where visitors indulge in steamy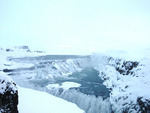 water rich with cleansing nutrients. Acting as a natural spa, the Blue Lagoon is a traveler's haven, sensational for the mind and spirit. To indulge in the warm waters, take in the snow-capped lava fields surrounding the lake, have snowflakes fall upon your head and still be immersed in the lava-warmed waters is a MUST experience.
Other Iceland musts: Pingvellir National Park- a UNESCO site, which lies within a belt of volcanic activity and fissures that run across the country.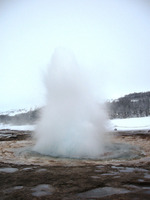 Located at the western end of a rift valley of the mid-Atlantic Ridge where the earth's crust subsides and diverges, Pingvellir's Continental rift can be walked along – like walking a part of history; Gullfoss (Golden) waterfalls, where the Hvita River plunges into a 200-foot deep gorge much like Niagara Falls; the wonderful geysers such as Strokkur in the Southwest corner of the country that spews forth water and steam thanks to the heated lava below.  (By the way, "geyser" is an Icelandic word that has been adopted by the rest of the world.)