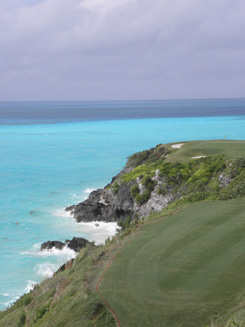 The 16th hole at Port Royal Golf CourseJust a two-and-half-hour flight from New York City lies a cerulean paradise that offers a respite for the soul and a feast for the eyes. Bermuda , a British territory off the east coast of the USA about 640 miles west of Cape Hatteras, NC, offers a subtropical climate, fine white sand that reflects pink because of the shells crushed in it, and lush flora and fauna. Discovered in 1505 by Juan de Bermudez, this island is a wonderful place to get away from it all – and offers exploring of its centuries-old forts and other historic sites, biking, hiking, incredible golf and – naturally – relaxing on the beach.
On my recent trip there with Omega Watch Company, I arrived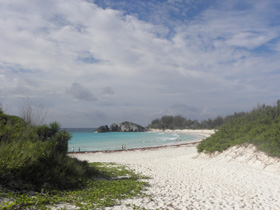 Horsehoe Baystressed and tired, but was quickly refreshed by the most beautiful turquoise waters and lush green foliage on the short ride from the airport to the Fairmont Hotel in Southampton. This hotel boasts the "sweetest three-hour drive" in Bermuda – a par-three executive golf course that seems particularly enjoyable to experience in just about two to three hours. A brief three-minute trolley ride from the hotel entrance to the private beach brings refreshing sands, warm waters and – for the adventurous – one of the most beautiful Bermudian beaches. A short walk away from the Fairmont's private beach is the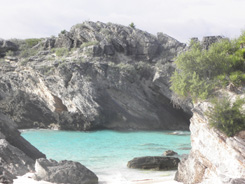 well-known Horseshoe Bay where waves roll in and lap a white-sand shore, and sandy dune trails beyond the bay lead to coves and small cays and beaches. Beware, though, Bermuda is expensive. In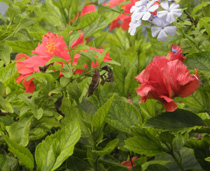 fact, if you live in Bermuda and are not earning more than $70,000 a year, you are considered poverty level. So go for a short while, but bring a big purse.