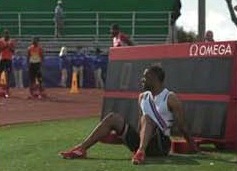 We dont often cover TV commercials here at atimelyperspective, but this one is well worth a viewing. It is the first OMEGA LONDON 2012 TV commercial, featuring the world-famous Rolling Stones soundtrack "Start me Up," along with some amazing athletes and their determination.
The television commercial, produced in 15-, 30- and 60-second versions, features Chinese diver Qiu Bo, U.S. swimmer Natalie Coughlin, British heptathlete Jessica Ennis, U.S. sprinter Tyson Gay, South African swimmer Chad Le Clos and U.S. pole vaulter Jenn Suhr – all Olympic hopefuls and OMEGA Brand Ambassadors – and focuses on the athletes' concentration in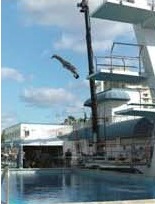 the pivotal minutes and seconds before competition, a moment in time for each athlete than can set the tone for his / her entire performance.
OMEGA, the official timekeeper of the London 2012 Olympic Games, which we have covered here and here, celebrates the great moments in time that are at the heart of the Olympic movement in this commercial, which was filmed in five separate locations in South Florida.
The Rolling Stones soundtrack also celebrates this London iconic band. The 1981 hit, "Start Me Up" has been remixed by star producer Don Was and provides the perfect soundscape for the world-class athletes.