Anyone who is an avid car lover somehow comes around to being a luxury watch collector as well. The two just have that certain something in common: excellence under the hood, the drive (pardon the p

un) for precision, the magnificence of all those mechanical parts finely tuned and working harmoniously together.  What's more, both industries utilize high-tech materials for their vehicles – titanium, carbon fiber, rubber, etc.
While the players in the watch-and-car world change as relationships change, the trend in this realm is to offer consumers big, bold watches that draw their inspiration from the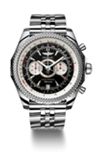 cars they align themselves with. Among today's hot line-up vrooming on to the scene: Breitling Watch Co. (which first presented a stop watch called the Vitesse in 1930) now makes the Breitling for Bentley line;
Rolex continues to make its famed Daytona ; TAG-Heuer continues to build its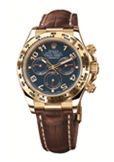 legendary Monaco (that Steve McQueen wore in the classic film Lemans in 1970); and Parmigiani Fleurier offers the Bugatti (which it has been collaborating on since 2001).  Jaeger-LeCoultre works with Aston Martin to create the cutting-edge Amvox series of watches, and Porsche Design creates the timepiece of its namesake. Spyker is a newcomer to the scene.
There are a host of other brands that sponsor races and design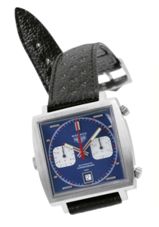 watches for rallies and drivers – but that's a different report for another time. Meanwhile — What's great about collecting the watches as opposed to the cars? The watches can be worn on the wrist 24/7 and don't need to spend rainy days parked in a garage.