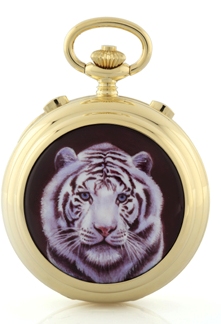 Those of you who know and are avid followers of Atimelyperspective have seen this watchmaker's name before here. Gilles Robert has been designing luxury watches for decades for some of the best brands in the business. He even created watches under his own name more than a decade ago – and I feel personally honored to own one.
About 10 years ago, Robert did some investigation into his family's rich watchmaking heritage and, as a result, launched the Robert & Fils 1630 brand – focusing on the Robert family's 400 years of tradition. It was in 1630 that Abram Robert was responsible for the clocks in Le Locle, and the family has designed and made timepieces ever since. Gilles Robert is the 11th generation of his family.
The wrist watches and pocket timepieces Gilles Robert creates today are built in extremely limited numbers and focus on grand feu enameling and engraving, with many watches inspired by the family's artistic heritage. The timepieces use "Robert" calibers, that are vintage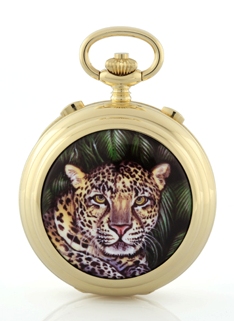 calibers restored by hand. Now, two wonderful new pieces join the line-up: the stunning Chinese Leopard and the White Tiger. Each a unique piece, hand painted over the course of months and months of tedious and meticulous workmanship – with a movement to rival the outer beauty. The price has not yet been fully established.