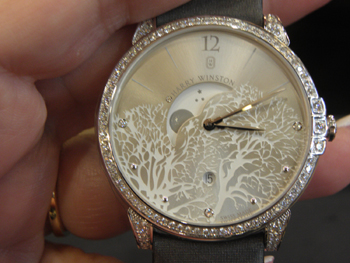 At the recent TimeCrafters Show in NYC, the iconic luxury watch and jewelry maker, Harry Winston, unveiled its newest, extremely captivating Midnight Moon Phase timepieces.
Part of the Midnight Collection™, these two new watches offer a romantic interpretation of the moonphase complication, wherein the moon and stars peek out from behind the branches of trees that are meticulously engraved and lavishly finished in contrasting lacquers on the dial.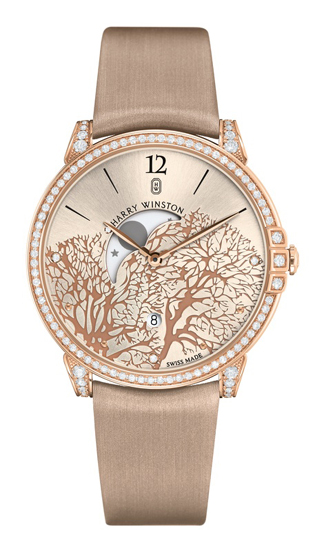 Offered in either 18-karat rose gold or 18-karat white gold, each of these two alluring timepieces is simply beautiful and almost fanciful. Both versions are ensconced in diamonds that rim the case and accent the dial (91 brilliant-cut diamonds on the case). What's even more exciting about these pieces is their retail price – just about $26,700.