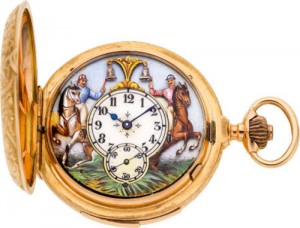 Mark your calendars if you are a vintage watch lover – on November 18, at the Fletcher-Sinclair Mansion in New York, more than 300 fine and unique timepieces will be up for sale at the Heritage Auctions. Top among the pieces up for sale at the Timepiece Signature Auction are rare repeater watches.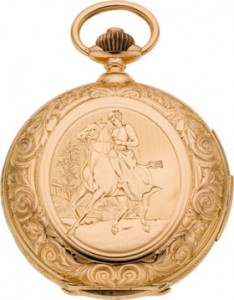 One pocket watch already receiving a great deal of attention is a colorful and whimsical Swiss rare gold Minute Repeater with unique Polo Theme case and Automaton, circa 1895. It is estimated at $15,000+.
 An important Tiffany minute repeater pocket watch with split second chronograph is also on the auction block with an estimate of $20,000+. The watch was a gift from infamous Wall Street financier Jay Gould to his right hand man, Giovanni Morisini, in 1884. More than 60 Rolex timepieces are up as well, including a Rolex Ref. 6263 very fine Oyster Cosmograph,  circa 1974 (estimate: $20,000+),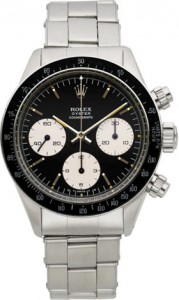 a Rolex Ref. 6263 Steel Oyster Cosmograph Daytona, circa 1979 (estimate: $15,000+), and a 6538 Big Crown James Bond (estimate: $40,000+).
 One of the auction's most anticipated highlights is extremely fine Patek Philippe Ref. 5110 platinum World Time wristwatch (estimate: $25,000+).
 Also expected to fetch big numbers is a Franck Muller prototype minute repeating watch with perpetual calendar (estimate: $70,000+). "This watch is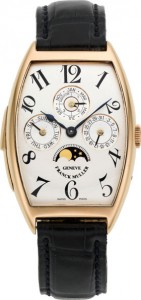 accompanied by a letter, hand written and signed by Frank Muller, in which he states that he personally made the watch in 1986 for the Vicenza Jewelry and Watch Fair." says Jim Wolf, Director of Fine Timepieces for Heritage Auctions. "This represents as prime an opportunity to own a superlative timepiece as any Heritage has presented."