Lange & Sohne's Master Watchmaker Jan Sliva spent the past five years of his life on an emotional journey. Sometimes his rollercoaster had him thinking he had bitten off more than he could chew. Other times he was overwhelmed with emotion and fulfillment. Sliva was the first watchmaker at A. Lange & Sohne to lay eyes on the 1902 Grande Complication No 42.500 pocket watch when it came into the workshops in 2001. Subsequently he spent five years painstakingly restoring and refurbishing the watch – bringing it back to its original glory.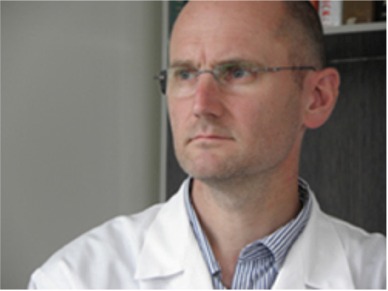 Recently, A. Lange & Sohne brought Sliva and the masterpiece valued at more than $2 million to New York – where they kicked off a celebration in Homage to F.A. Lange and in honor of its 165 years of history with the beginning of a watch tour that is slated to go next to Japan.  The NYC event was hosted by Gaetan Guillosson, president of A. Lange & Sohne USA, and the brand displayed movement parts, newest watches, and the one-of-a-kind 1902 pocket watch – with a full presentation of its long road from rusted insides to regal restoration.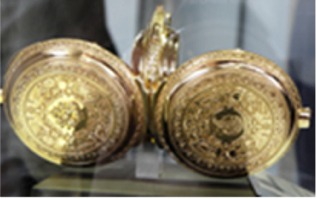 The  rare treat of viewing the Grand Complication is one that shall exist for only two years and then be gone, as the watch is still owned the private citizen who originally inquired of the company as to its worth. In fact, it was brought to Lange almost nine years ago by the owner's friend who was visiting the brand's home town of Glashutte. He was asked by the owner to just stop in with the watch and see if it had any value. Apparently it did. Sliva recognized immediately upon seeing the piece that it was a masterpiece of irreplaceable value. As such, Lange offered to restore the timepiece for free, provided they could take the watch on tour and show it to the world for two years after its completion.  Additionally, Lange documented the entire process of refurbishing and has since released a stunning book – with detailed photos and interviews with Sliva.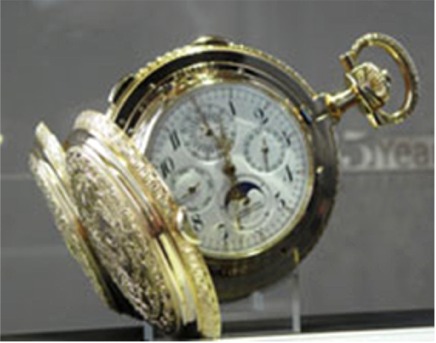 The Grande Complication pocket watch is equipped with perpetual calendar, striking mechanism, chronograph with fly back function and more.    A. Lange & Sohne's Sliva invested more than 5,000 hours over the five years into making new parts for many that were rusted, and into recreating the watch into the treasure it is today – an exact replica of more than 100 years ago. He worked with the Lange team to develop parts where old ones had corroded — always saving as much of the original part as possible. Most steel parts had to be replicated. One of the most difficult assignments involved the rattrapante wheel with 300 tiny teeth that had to be cut individually. "When I was finished with it, it turned out to be a failure, so I had to start again, "says Sliva. But today, everything in the watch – that sold in 1902 to a resident of Vienna for 5,600 German marks, works like a superb tradition in watchmaking – and is valued at more than $2 million.  To read more, visit www.lange-soehne.com.