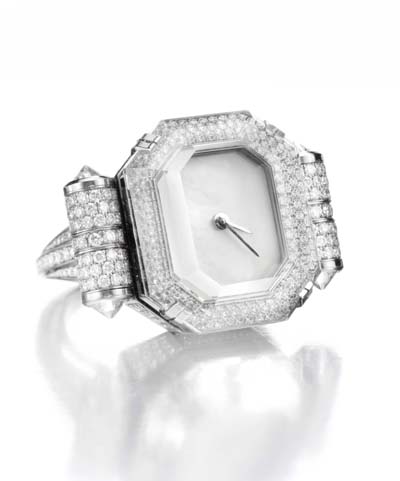 Ring watch in 18K white gold, Rock crystal center stone with pave diamond lunette and mother of pearl dial. Full pave diamond case body, side roundels' and ring shank highlighted by four briolette diamond cap stones. 347 diamonds with a total weight of 3.70 carats. Ring watches. They were an incredible part of timekeeping history –with some of the finest in the world being unveiled back in the first half of the 20th century.
Now, Steven Grotell pushes the boundaries between statement jewelry and the watch in his newest one-of-a-kind ring watches from Poetic Time. We've written about Grotell in the past, here, when we unveiled his delightful, unique watches to the world.
Creative and innovative, Grotell offers the new ring watch series with majestically faceted center stones crafted in a variety of gemstones and precious materials – offering color , light and reflection. Crafted in Geneva, the ring watches are made in 18 karat gold and offer refined elegance and playful edginess. Dials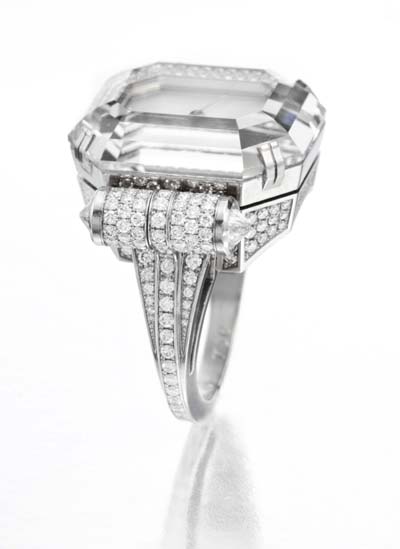 are of mother of pearl or gemstones such as turquoise, onyx, oral, etc. always juxtapositioned with faceted diamonds or gemstones as accents.
Sold exclusively in New York, Grotell's watches and ring watches are superb statements of individuality and personality.