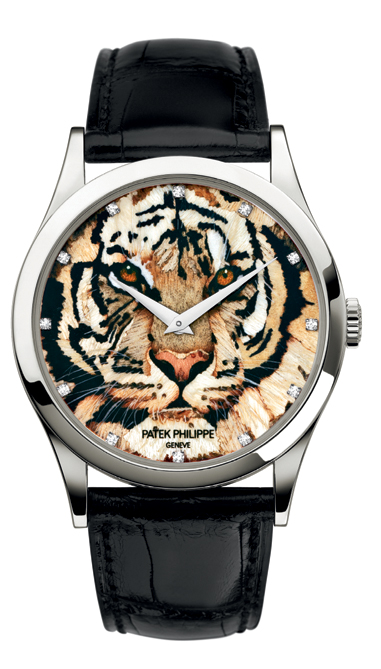 Forget the concept of expensive watches. Sometimes it really isn't about cost or expense at all; it is about incredible craftsmanship and superb ability – decade after decade or century after century. That's what the legendary Patek Philippe demonstrates time and again in its work. This revered brand not only builds its timepieces as heirlooms, but also regularly startles collectors and watch lovers with its extraordinary passion for craft, art and elegance.
In this business I am always vigilant of the level of magistry some brands aspire to raise the bar to, but after 26 years, it
is often difficult to impress me. However, Patek Philippe regularly does. In fact, I am well aware of the magic this company weaves. This morning, when I opened a package they sent to me, I was more than pleasantly surprised by a stunning book, Rare Handcrafts, that is a compilation of some of the most rare and beautiful masterpieces of enamel, marquetry and haute joaillerie watches and dome table clocks that I have seen in a long time. While we all know the brand can build these beauties, to see so many – 150 pages – assembled all together in all their finest glory — samurais, tigers, fairy tales, horses, wolves, flowers, giraffes, birds and more — welled tears up. Witnessing all of the beauty in one book, under one roof, reminds us that there are those who feel passion first in their hearts, minds and souls, and then let it sing in their fingertips– such incredible feats. In the coming days, we will bring you a few inside looks at these beauties and bravo again – to all the master artisans working with Patek Philippe.
In this Royal Tigers series, Ref. 5077P, a set of four Calatrava wristwatches with marquetry dials deftly depicts the magnificent beast in various poses. Each platinum watch house the Caliber 240, ultra-thin self-winding movement. Each watch dial is decorated with tiger heads made of precious wood marquetry created by a master marquetarian who spends more than 50 hours of painstaking work deftly placing tiny pieces of wood into place to form the tiger. In each dial, between six and eight different types of woods are used, with anywhere from 120 to 137 pieces. Diamond markers finish the pieces. The exquisite set is created in a limited edition.