The newest brand ambassador for Swiss watch brand Maurice Lacroix is Henrik Fisker, founder of Fisker Automotive and designer of some of the world's iconic sports cars for brands such as BMW and Aston Martin. A believer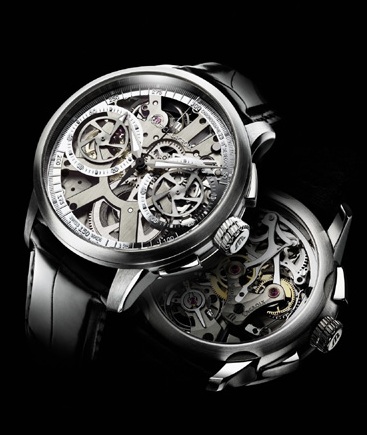 in automobiles being able to be environmentally friendly, Fisker created the electric vehicle extended range (Ever) luxury car, the Karma. His innovative spirit made Maurice Lacroix take note, and want to bring him on board as an ambassador.
This Swiss watch brand offers timepieces with an avant-garde appeal and some unusual complexities – all at nicely affordable prices. It offers retrogrades and skeleton watches that will have you looking twice, for sure. This is a brand you may want to take a closer look at and even try on—after all it isn't everyday that a watch brand aligns itself with a maker of electric cars.