F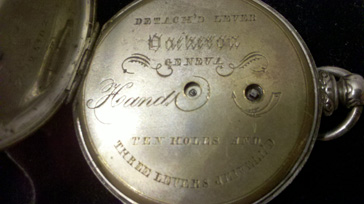 ew weeks ago we told you about a wonderful key-wound watch that a friend of ours found at a flea market with all the markings of a genuine brand. We were busy investigating the timepiece and so could only disclose some of the outside photos. Here, you see more of the photos. Looks pretty good, right?
Well, after checking with the brand's historians (Vacheron Constantin) and one of the world's top auction houses, we learned that this is a great 1850-1870 period watch. Sadly, it is not an authentic Vacheron. It seems that this watch was made in Switzerland (Geneva) around 1850-1870 and uses a basic 13 jewel movement with an early form of lever escapement. The scene on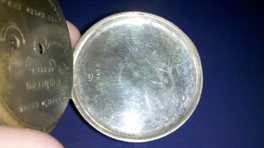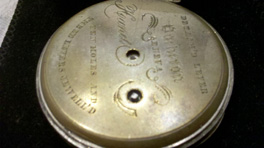 the front is typical Swiss, representing a classic European landscape, however the reverse side doesn't look to belong to any particular demographic.
According to the auction house experts, during this period companies such as Vacheron & Constantin and Patek Philippe were still in their relevant youth and growth in the watch world, both gaining in strength and reputation rapidly. This, combined with lax trademark laws, allowed unknown manufacturers to produce watches under similar names but of far inferior quality. Alas this is probably such an example. Although the watch has a certain historic interest value, it has no commercial value other than as a period piece.
Well, this may not be a rags-to-riches story, but the $25 watch could still fetch a few thousand from a period-watch collector.